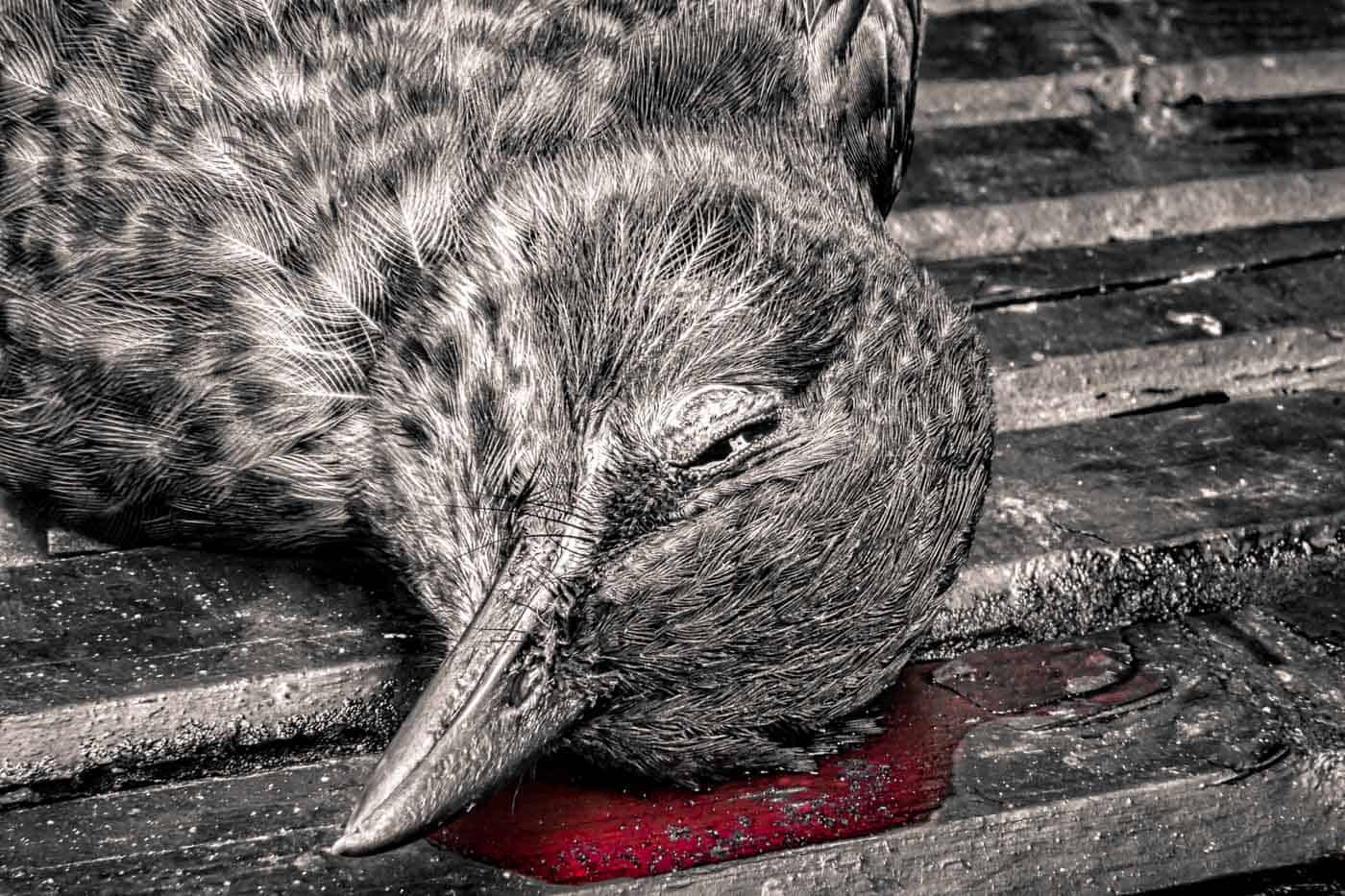 Birds and death are so omnipresent, it's no wonder that superstition and a body of lore have grown around them. For a long time, the knock on birds was that they're stupid. The truth is, they are geniuses! In many cultures throughout history, birds have seen as symbols of divine inspiration – the death of a bird, on the other hand, don't seem to have any intrinsic positive meaning. However, you don't have to be a clairvoyant to understand the meaning of a dead pigeon you find on your porch. This post tries to shine some light on dead bird omen.
In Asian cultures birds often symbolise immortality. In Indian myth, birds represent departed souls and in Christian art birds often appear as saved souls. Some people say when you find a dead bird the meaning is someone you loved passed away.
Others say that seeing dead birds actually are a good sign, showing you that an end to turmoil or pain is coming. A dead bird doesn't necessarily portend physical death, but metaphorical death. Perhaps you're going through the heartache of a break-up. Perhaps you are struggling to find a job. This dead bird marks the end of your search and struggle. A new beginning is just around the corner. More specifically, it symbolizes the end of something and the start of something else.
In tarot, for instance, the Death card is not a bad card, in fact, the death card is the end of something that no longer serves you. It can represent a shift towards doing something new, maybe even your life's purpose. The dead card is kindly warning you that a change is taking place.
No omen in finding dead birds at all?
It appears by your question that you are searching to find meaning for yourself in the bird's death. That is up to you. There might be no inherent meaning in the death of things. There is only the change in the spiritual nature of the thing that has died. But looking for an omen where there is none reflects something wanting in your own spirit. So look deep into yourself and however, it is you want to hold the bird in your mind is a reflection of an unfulfilled spiritual need within your life. From that perspective, you may find meaning for yourself.
Good read: Spirit Guides: Spirit Guides For Beginners: The Complete Guide To Contacting Your Spirit Guide And Communicating With The Spirit World
Biblical meaning of dead birds
Birds play an important role in the bible. The reason why people have a special connection with birds is that we always envied their ability to rise above the ground and fly to the sky. Also, people in ancient times paid much more attention to their dreams then nowadays.
If you dreamed about birds flying, such a dream is a good omen and symbolizes your feeling of freedom and liberation of some problems that have been bothering you for a long time. These might have been some significant issues, which were stopping your progress and now you can sigh a relief and move on with your life.
Such dream symbolizes harmony, balance, love and joy. It symbolizes a positive outlook on life and the future.
Some species of birds were used as examples of certain virtues of the Christian soul and the Saints themselves. A white dove, in the Bible, symbolizes the Holy Spirit. White doves often appear in stories in the Bible and their presence is always followed by something positive and their presence represents blessing from God. Read more about the biblical meaning of dead birds. In case you're also interested in other biblical interpretations of birds, feel free to read about the biblical meaning of seeing a Blue Jay or the Red Cardinal Biblical meaning.
What does a dead bird you find symbolize?
Any omen is a phenomenon that is believed to foretell the future, often signifying the advent of change. If you've seen a dead bird in the road, or perhaps accidentally hit a bird, it may feel like a bad sign. And running into a dead animal is never a pleasant experience anyway. Hence some people get nervous when they encounter a dead bird, seeing it as an omen for something negative to happen in the near future.
However, and similar to the death tarot card, a dead bird is a symbol or an omen of a fresh start from an end and not simply an end.
Overall and paradoxically, a dead bird symbolizes a new beginning.
So no need to worry, this is an opportunity to reflect on the changes that are happening around you and inside yourself. So, acknowledge your emotions and prepare to release the old skin, it might even only be painful if you choose to resist. It's excess baggage for the next part of your journey.
Always think of the fine song with lyrics by Paul McCartney:
"Blackbird singing in the dead of night, take these broken wings and learn to fly
All your life, you were only waiting for this moment to arise
"Blackbird singing in the dead of night, take these sunken eyes and learn to see
All your life, you were only waiting for this moment to be free"
What to do if you find a dead bird
If you find a dead bird and you decide to try to handle it — remember to do it safely. Don't touch it with your bare hands; wear gloves or a shovel to pick it up; double-bag the dead bird carcass; and wash your hands with soap and warm water immediately after handling the bird. Just be careful that the dead bird you found might have died from West Nile virus. (West Nile virus is transmitted to birds through the bite of infected mosquitoes. Mosquitoes become infected by biting infected birds. Some birds that are predators (such as hawks and owls) or scavengers (such as crows) may become infected after eating sick or dead birds that were already infected with West Nile virus).
Further readings about the dead bird meaning
Looking at birds for spiritual guidance can be a fascinating and enriching pursuit. It can be incredibly easy and yet incredibly frustrating in its vagueness. However, it can be instructive to look up information on particular birds and circumstances. Feel free to check out the books below for some inspiration. In any case and just like the dragonfly meaning, birds (and especially dead ones) have a strong symbolic meaning.
Omen or Pareidolia
If you look at the symbolism of dead birds a great word for evaluating the situation is pareidolia, "the imagined perception of a pattern or meaning where it does not actually exist. The term usually applies to sensory phenomena, but also describes the desire to find meaning between events where no causal link exists.." The desire to find meaning in sad or unsatisfying circumstances is a natural human impulse. I hope that pareidolia will make you think if finding dead bird has some intrinsic meaning/is an omen for things to come or it was just a natural or accidental event. On the image, you see the so-called "Face on Mars": an example of pareidolia based on a 1976 photograph of an area of Martian topography
Dead Bird in a Dream
The art of dreaming of birds is not as new as people have been dreaming about weird things. However, a dead bird in a dream is in another class. What exactly does it mean?
An omen, in most cases, foretell the future and signifies an advent of change. In a nutshell, you do not have to lose your focus or rather have sleepless nights as you look for an omen associated with a dead bird in a dream. Instead, be positive and look more rooted in your life and try to identify the things that seem dead in your spiritual life. In most cases, the imagined perception of a bad omen being linked with such a dream does not exist. Thus, admit you might be going through some struggles in life and death, in this case, symbolizes the end of this era. I hope that this paradox meaning of the dream will find you thinking of some intrinsic meaning of your life rather than looking for bad omens associated with it. In other words, be positive and find a way of boosting your spiritual life instead of expecting a bad omen in the future. Check here more information about dream interpretation.
Dead Crow Meaning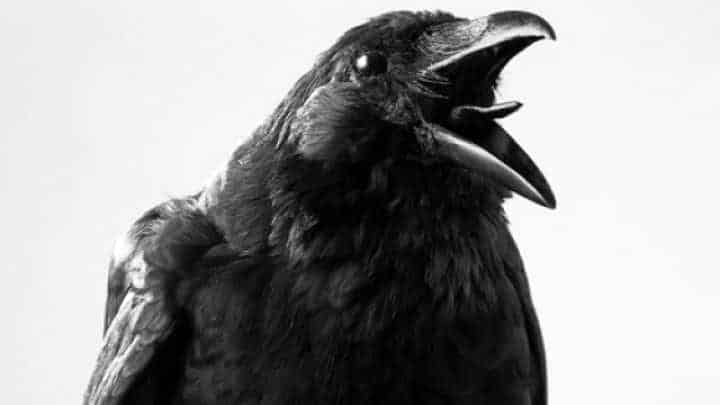 Crows are commonly associated with death and misfortune – a black coloured bird that portends doom. However, this is when alive. The dead crow meaning is thought to suggest the opposite, potentially bringing good news and positive change to those who see it. Though different people and belief systems hold many varying ideas, it is the crow's connection to transformation and change – of a good or bad kind – which seems to remain a common theme.
Crows are considered to be the messenger between the world of the dead and the living, their presence acting as a warning. They are also thought of as a guider of souls to the afterlife. This existence between the two worlds gives them superior knowledge, explaining the respect we have for these particular birds. Read more about the meaning of a dead crow here and about the meaning of a dead Blackbird here.
Here's another video explanation of the omen of a dead bird
Bird of Death
Is there something like a bird of death? And if you come across one, what to do? Read more about birds, who have become symbols of death here in many different cultures and societies – no matter if you have seen the birds in a dream or in real life.