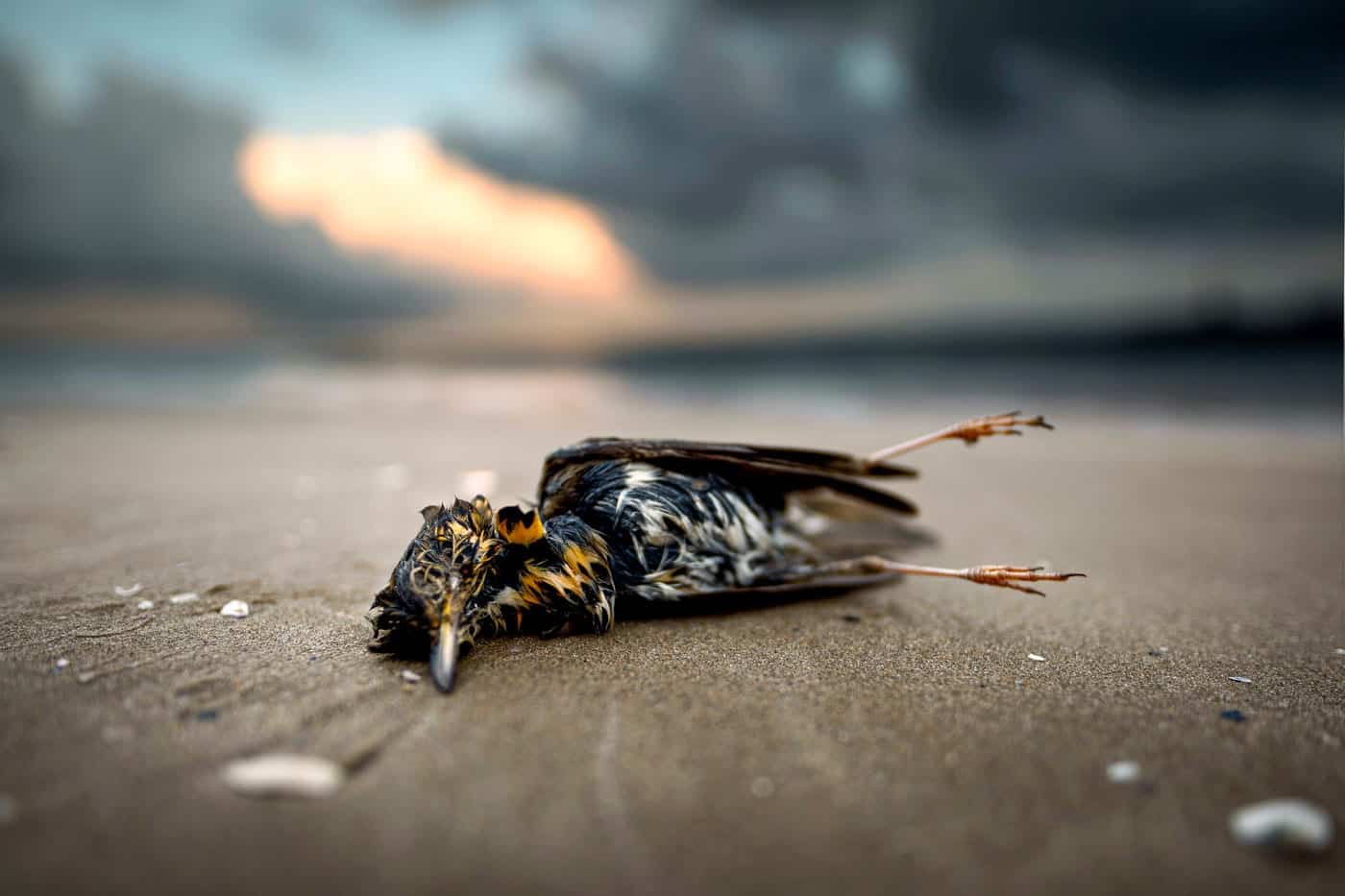 We know that a lot of folks are freaking out about what's occurred… We get it… Things look, well, apocalyptic – not only with the birds dying but with the global economic meltdown, the pervasiveness of war and evil, famine and disease… So, what is known about the biblical meaning of dead birds? In general, there would be a ton to be worried about if there were not a wonderfully powerful God who passionately loves people and has a plan already set in motion to make everything right.
Birds are going extinct
Out of the approximately 10,400 known bird species, about 1,300 (13%) are classified as threatened with extinction, 9% as near threatened and of the remaining 78% many populations are declining. There is a general consensus among scientists who study these trends that if human impact on the environment continues as it has one-third of all bird species and an even greater proportion of bird populations will be gone by the end of this century.
God has some very strong messages in what Jesus said that He wants you to hear and apply to your life and what is the Biblical meaning of dead birds – They are found in Matthew 6:25-27 and Mark 1:17. Let's take a look:
"Therefore I tell you, do not worry about your life, what you will eat or drink; or about your body, what you will wear. Is not life more than food, and the body more than clothes? Look at the birds of the air; they do not sow or reap or store away in barns, and yet your heavenly Father feeds them. Are you not much more valuable than they? Can any one of you by worrying add a single hour to your life?" ~ Matthew 6:25-27, NIV
"Come, follow me," Jesus said, "and I will send you out to fish for people." ~ Mark 1:17, NIV
So, what is God saying here? People are massively important to Him… You matter to Him so much that He has pursued a relationship with you! You matter so much to Him that He sent His Son to die in order to pay for all the wrong you have done or will ever do (John 3:16)! And then, He backed up His power and authority by rising from the dead!
The key is that you have to trust Him and what He has said!
Rejoice in the Lord always. I will say it again: Rejoice! Let your gentleness be evident to all. The Lord is near. Do not be anxious about anything, but in every situation, by prayer and petition, with thanksgiving, present your requests to God. And the peace of God, which transcends all understanding, will guard your hearts and your minds in Christ Jesus. ~ Philippians 4:4-7
Do you want certainty in these uncertain times? Trust in Jesus – accept what He did for you on the cross, then live for Him – If you do, you won't ever regret it.
Causes of dead birds
Human activity is the greatest cause of bird extinction around the world. The top human causes of bird extinction involve: the increased human population, destruction of habitat (through development for habitation, logging, animal and single-crop agriculture, and invasive plants), bird trafficking, egg collecting, pollution (in fertilizers impacting native plants and diversity, pesticides, herbicides directly impacting them as well as the plant and animal food birds eat, including the food for their food source further down along the food chain), and climate change and global warming. Due to the increasing human population, people seek additional space from what was once wild. This is a major contributor to extinction.
Bible Verses about Dead Birds
"Is it by your understanding that the hawk soars and spreads his wings toward the south?
Then a wind from the Lord sprang up, and it brought quail from the sea and let them fall beside the camp, about a day's journey on this side and a day's journey on the other side, around the camp, and about two cubits above the ground.
"For God so loved the world, that he gave his only Son, that whoever believes in him should not perish but have eternal life.
Even the stork in the heavens knows her times, and the turtle,dove, swallow, and crane keep the time of their coming, but my people know not the rules of the Lord.
In case you're interested read more about the red cardinal biblical meaning which are generally believed to be spiritual messengers connecting earth and heaven. The common belief which has been traded from generation to generation is that "Red cardinal represents God". However, when doing the reality check with the Bible there is no direct reference to it. Meanwhile, there are several instances throughout Scripture which mentions objects being crimson red like the blood of Jesus Christ and scarlet cord which the Rahab hung from her window to safeguard the Joshua and his team in Jericho. However, these scripture references highlight the red colour; there is nothing which refers directly to the red cardinal bird.
You might be also interested in the biblical meaning of seeing a Blue Jay, read more here.