Are you fond of gazing at wild birds drinking water, playing, and feeding on food? Living in an apartment can make you feel deprived of these priceless pleasures of life. As the birds don't like to visit areas stuffed with tall buildings and no nature, you may want to build a terrace garden or feed the birds from your balcony. You will also need to find the best bird feeder for the balcony and compare the various products to find and buy the best one for your needs.
For this, you will need to get answers to a few questions.
How to attract the birds to your balcony?
Which is the best bird feeder for a balcony?
How to avoid the pests and insects invading the balcony and creating disturbance for the birds?
What are the prerequisites for building a balcony that the birds would like to visit?
If you have any of these questions in your mind, we have got you covered.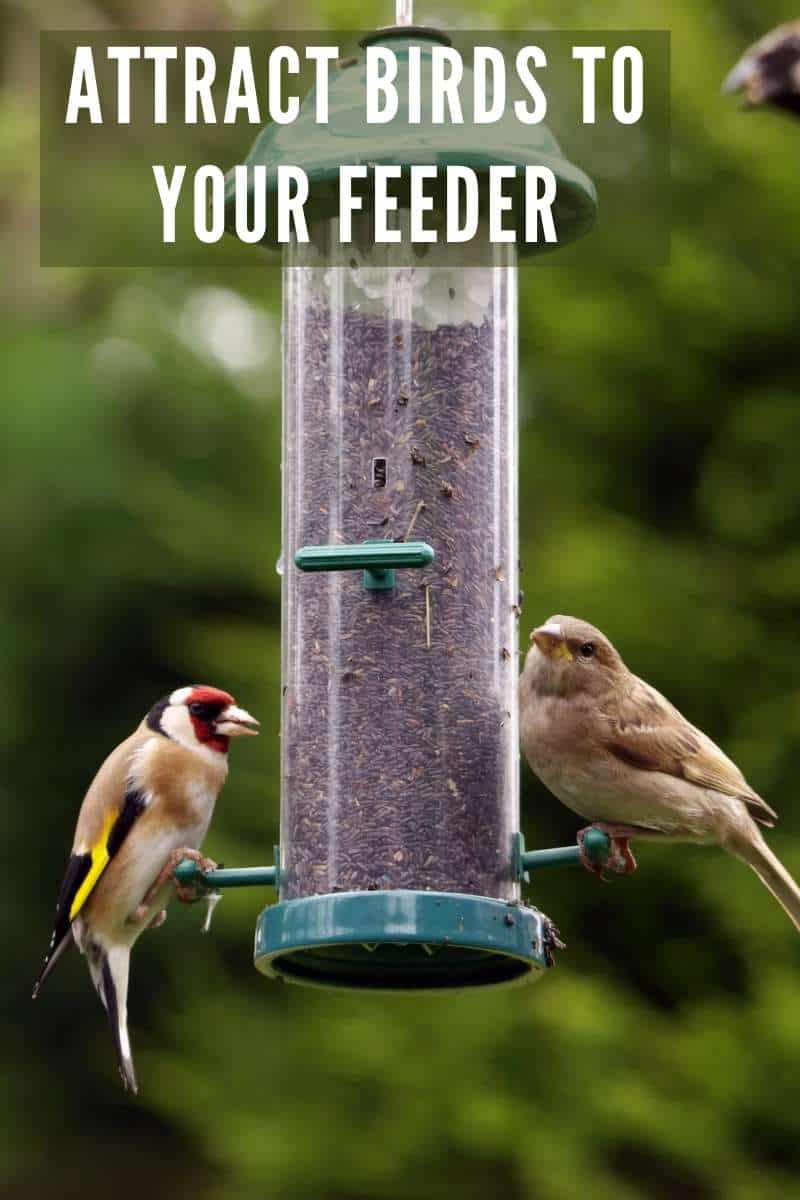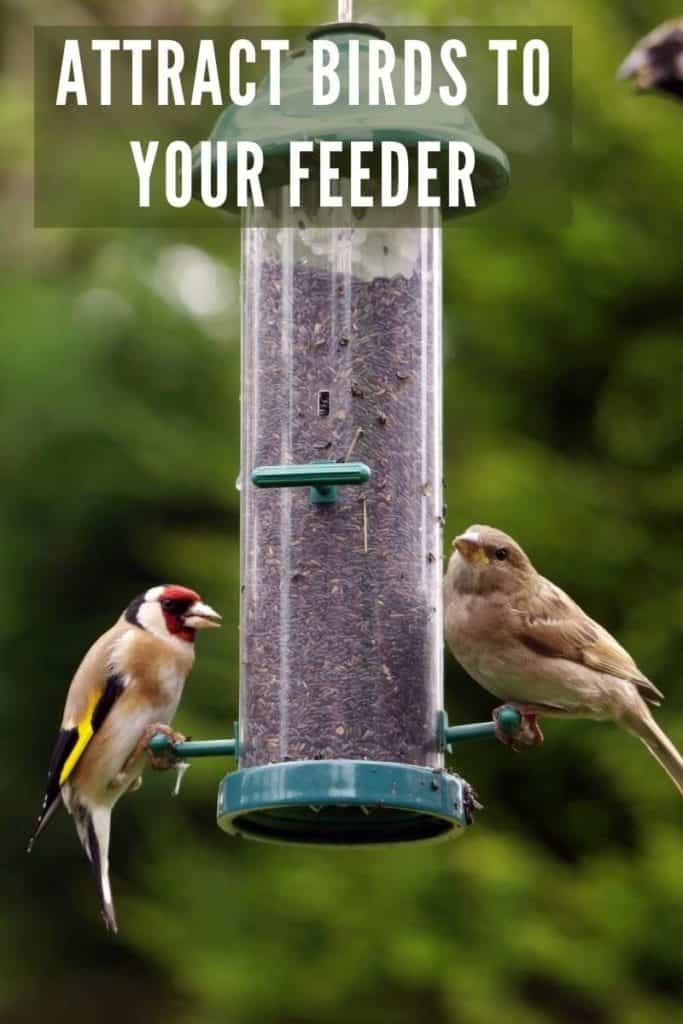 Attract birds to your feeder
Some wild birds might not be able to spot the feeder kept on the balcony, especially in the case of high-rise buildings. You will need to do some quick renovation of your balcony to attract the birds to your feeder. Let me suggest a few interesting yet easy ways to beautify your balcony and attract the birds.
Create a balcony garden
Turn your balcony into a garden by adding some plants and flowers to your balcony. Select the right kind of plants, meaning that the plants and flowers should be fragrant and colorful enough to attract the birds. This will also depend on the kind of birds you would like to attract to your balcony. For example, cigar plants, Fuschia, and superball are known to attract hummingbirds. In addition to this, consider the space of your balcony. Choose the plants which can grow in limited space and don't require a lot of sunlight.
Place a water source
A space offering food and water is a luxury for birds. So if you add a water source to your balcony along with a feeder, the birds will prefer your balcony over others. You can place an earthen dish filled with clean water on your balcony to pacify the birds. If you can provide a dripping source of water, your balcony will be loved by all the local birds.
Make a bird feeder of mixed bird seeds
Serving one particular type of bird food may attract only one type of bird. So a mixed variety of bird seeds in the balcony bird feeder is a great way to invite different birds to your balcony and also provide a variety of food to the birds.
Shoo away the large birds
Large birds feed on small birds. So if the small birds spot the presence of big birds feeding or hovering around your balcony, small birds will feel scared. To prevent this, you can select the kind of seeds that are loved by small birds like Nyjer, and sunflowers. Choose the feeder with smaller perches to keep the large birds away from your balcony.
Play some nice bird music
You can play pleasant music to attract the birds to your balcony and let them know about your place. Do not play loud music that may scare the birds away. In addition to this, do not overplay the music. Your purpose of playing the bird calls and songs should only be to make the birds curious about your place. Using the trick too much can harm the natural environment of the birds and hamper their communication.
Find your life's purpose and chart a course for the future!
Personal development is a lifelong journey of self-improvement and exploration. Its purpose is to help you create the life you deserve.
The personal development process is an incredibly empowering experience. However, to fully tap into its power, you need to have a clear understanding of what you want to achieve (and what might be preventing you from reaching your goals).
Numerology is an excellent tool to help you gain that clarity. By looking at the numbers associated with your name and birth date, numerology can provide insights into the areas of your life you will want to focus on in the coming year.
I came across a tool that produces a FREE personalized Numerology Video Report and found it to be really interesting! The video provided a unique and insightful look at myself, allowing me to see myself in ways I've never seen myself before. If you're ready to learn more about who you are and what you're capable of achieving, this video report is a great place to start.

Keep the balcony clean
Always keep the balcony clean and free from any food crumbs, or dirt. You can do this by serving a no-mess seed mix to the birds. This will minimize wastage. To catch the dropped seeds, install a carpet or vinyl flooring on your balcony. Disinfect the feeder to kill any harmful germs and bacteria that may get deposited in the feeders. You must deep-clean your balcony twice a month.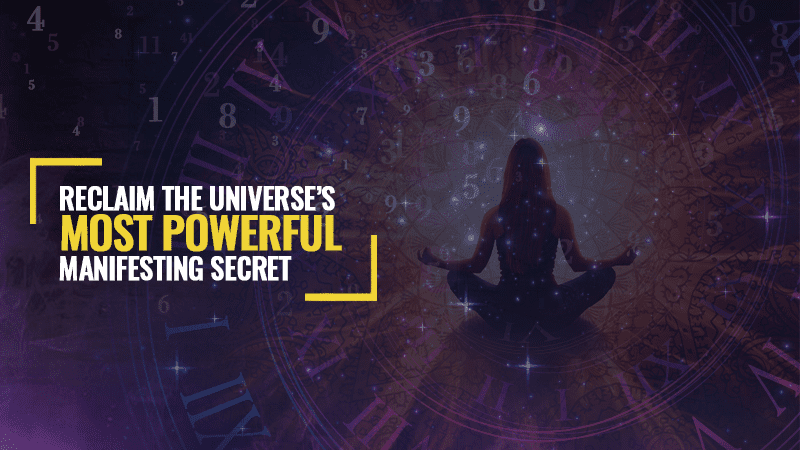 The arch-enemy of all bird feeders and watchers is absent
The squirrel, a notorious rascally rodent known to take away some fun (and of course all the bird feed) when watching birds, is not really coming close to a regular balcony.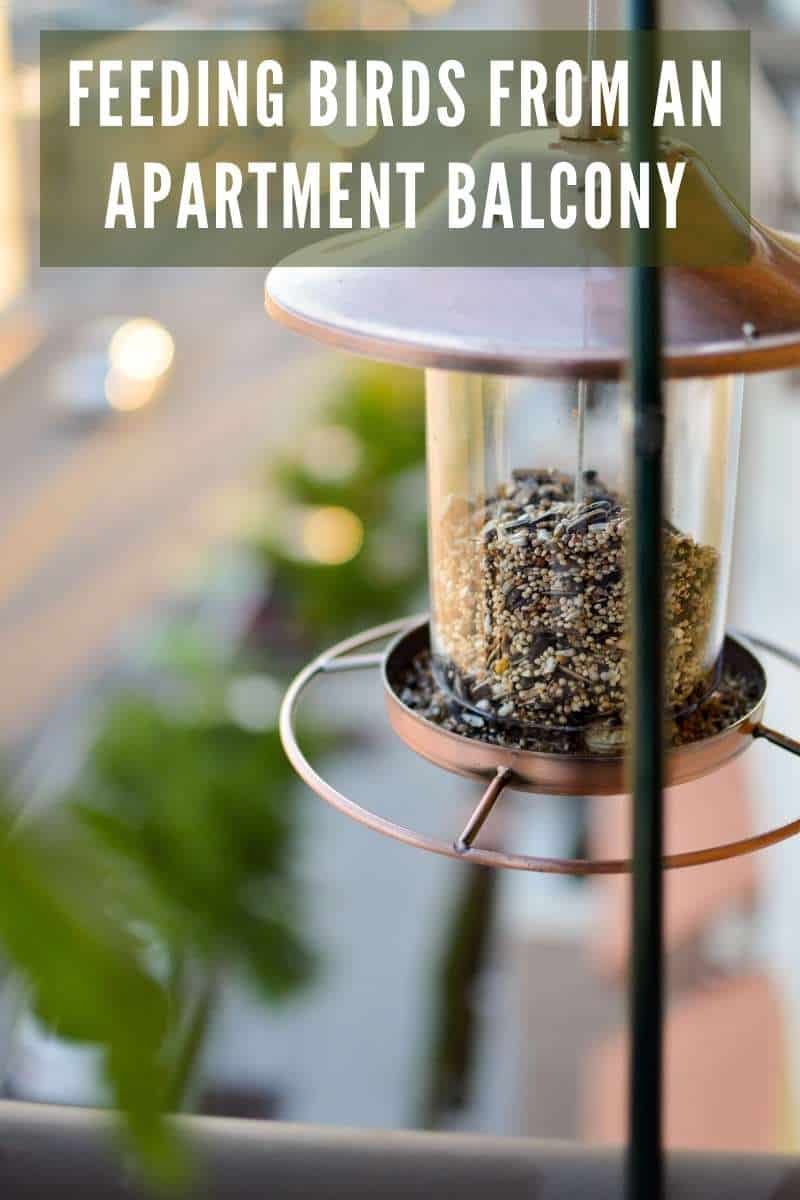 Feeding birds from an apartment balcony
Feeding birds from an apartment balcony is easier than you think. All you need to do is consider a few things and take adequate measures. Let me share a few tips to feed birds from an apartment balcony.
Find out which birds are likely to visit your balcony. Different birds fly at different heights. So consider the height of your balcony and know which birds will visit you.
When you find out the birds that will visit you, buy the right food depending on their eating habits and requirements. For example, hummingbirds love to feed on sweet treats.
While you set up a balcony garden, ensure that you have permission to install hooks, screws, and feeding equipment because these might not be allowed in some places.
There might be restrictions on feeding the birds from the balconies. So before you buy all the feeding equipment, investigate any such restrictions.
Do not put too many things on your balcony like bright objects, grills, bikes, spinners, and so on as they may feel unattractive to the birds. Frightening sounds or big moving objects can scare the birds and shoo them away.
Use natural things to adorn the balcony like plants, flowers, water fountains, and so on to attract the birds to your feeder in the balcony.
Best bird feeder for the balcony
Here are some of the best bird feeders for the balcony.
1. Detachable bird feeder bowl and spa for dual purpose
This balcony bird feeder is constructed from thick steel and coated with bronze to impart durability and protection to the product. The feeder and bath bowl are detachable and are held by a rust-proof clamp for easy cleaning and refilling. The transparency of the water bowl helps to attract the birds by making it visible to them.
The dual-use system of the feeder is sure to turn the birds in your area into frequent visitors to your balcony. By providing a single source of both food and water, you can enjoy the sight of the birds feeding on your balcony while taking a bath in the water bowl. You can also use the feeder tray to keep a flower pot to add a natural touch to the balcony.
I found this feeder to be extremely easy to clean. You can simply detach the trays and wipe them off or rinse them. You don't have to worry about bird droppings or seed coats getting stuck to the trays and making your feeder and balcony dirty.
Pros
Durable because of steel structure and a bronze coating
Multi-purpose, can be used for placing a flower pot, keeping bird feed, or filling water
Easy-to-clean with a removable tray
12 months of assurance for product quality
Cons
A plastic water bowl may get damaged in direct sunlight
The water bowl may be small and may need refilling after short intervals.
2. Multi-hook pole bird feeder with adjustable branches
This apartment railing bird feeder is made up of heavy-duty steel and coated with a black powder film to make it resistant against rust formation. It has rust-resistant clamps and screws for safe mounting of the bird feed and water. There are two branches for accommodating food and water for the birds in one feeder, providing them with all their food and water needs in one place.
It is extremely easy to install. You can simply loosen the hand knob to remove it off my railing and tighten the knob quickly to install it. It will be a perfect gift for nature lovers or those who love to watch birds playing or taking a bath in the water, and pecking in the bowl of seeds.
This pole bird feeder has a naturalistic style with leaves and an artificial bird sitting on top of it. Keeping this bird feeder and attracting the birds will be a fun activity to do for your kids and elderly people in the house. It will keep them busy, happy, and connected to nature.
Pros
Looks attractive with leaves and a bird on top of the pole
Easy to install because of a hand knob to tighten and loosen the clamp
Long-lasting and rust-free because of the black powder coating
Cons
Can be too small if you want to feed more birds
Compatible only with 2-inch thick railings
3. Outdoor bird feeder with suction cups for wild birds
This outdoor bird feeder makes bird-watching and feeding super-easy for you with its transparent acrylic structure. You can gaze upon the birds while they eat and play with each other and caress their feathers. Apart from using it on the balcony, it can also be mounted on the window of your kitchen, bedroom, or work-from-home space so that you can enjoy the mesmerizing views of the birds from the comfort of your room.
It has a removable seed tray designed for effective cleaning. You can easily remove the tray and clean off the bird droppings or seed coats stuck in the nooks and crannies. You can wipe it with a dry or wet cloth or even wash it if you like. It has drainage holes so you don't have to worry about seeds getting wet and driving the birds away.
The seed tray is wide and lengthy enough to store a significant amount of bird feed. So you don't have to refill it again and again. This bird feeder comes with strong suction cups that can firmly stick on the surface of your window and if they fall without sticking, you will get a full refund. But you don't have to wait for a replacement and keep the birds waiting for food. There are three additional suction cups to provide uninterrupted bird feeding for you.
Pros
Large enough to hold plenty of bird seeds
Acrylic build offers a detailed view of the birds
Easy to clean with a removable tray
Includes a lifetime "strongest suction cups" guarantee
Cons
May attract large birds but deter small birds away
Can be a little boring for the birds because of the monotonous transparent structure
Doesn't have space for water for birds
4. Suet Wild Bird Feeder with Hanging Metal Roof
Balconies can be a haven for birds. So why not give them what they really want: full fat, high-quality suet cakes made just for them! The Suet Feeder is perfect to fill and hang on the balcony. This crafted feeder has been specially designed with an oval shape that allows 2 large suet cakes to comfortably fit inside, making it more enticing for clinging birds like chickadees and nuthatches (read more about chickadees here).
the Suet Feeder also creates a covered roof near the entry holes so that larger birds don't snag at delicate morsels before our small friends can take their turn–which means more bird food for you. Plus this rust-resistant feeder comes with a generous perch and protective weather guard too! It feeder has a transparent build that gives you vivid details about the feathers, beaks, eyes, and other body parts of the feeding birds. It has a deep seed tray that accommodates large amounts of bird seeds and gives hours of enjoyment and keen observation of the birds to you.
Pros
Suet feeders can be a magnet for birds – they go crazy over most types of suet!
It's no secret that birds need protection while they eat. The little hood on this feeder does the trick!
Secure and sturdy – holds the suet fine and keeps it dry.
Cons
The design for latches is poor
Flimsy closure, too deep. Aerage bird beak won't reach.
5. Hanging bird feeder with weather protection
This hanging bird feeder is perfect for use on a balcony. You can easily hang it on the branches of trees in your garden and attract the birds. This gazebo-style bird feeder is constructed from tough plastic and is designed to last seasons and extreme weather. You can hang it anywhere in your backyard, or balcony through its metal wire.
It has an inclined, hexagon-shaped roof which is attractive as well as protective for the birds. It offers a continuous shade to the birds against rain and direct sunlight. The hexagonal structure allows the birds to eat the seeds from all angles. It can hold up to 2.6 pounds of bird seeds in six of its spacious seed ports.
The feeder has a twist and lock mechanism that helps to keep the seeds dry and fresh. The clean structure allows you to monitor the seed levels and refill the pot easily by lifting the lid. All you need to do is wash and clean the bird feeder for the balcony once a week and enjoy a lifetime of product satisfaction. If you are unhappy with the product, you can easily contact their customer support team to get a refund or return.
Pros
Extremely attractive with hexagonal structure and roof
Protects the seeds against rain
Easy-to-fill and wash with a detachable lid
Lifetime care and service assured by the company
Cons
Doesn't have space for water for birds
May not be able to accommodate large birds
6. Window bird feeder with sliding seed tray
This window-supported bird feeder provides an unobstructed view of the beautiful birds from the kitchen, living room, or bedroom. This home-shaped feeder is sure to attract the birds because of its homely vibe and a comfortable seating rod. The seed tray comes with a partition so that you can fill two types of bird seeds or fill one of them with water to provide a single source of food as well as water to the birds.
It is very easy to clean and refill because of its removable tray. You can slide it on and off to wash and refill the tray with seeds. Four suction cups stick to the walls and keep the squirrels and cats away from eating the bird seeds. The covered design of the feeder keeps rain away from the seeds.
It is very long-lasting and comes with a lifetime guarantee. If you don't like the product or have any problems with it, you can return or replace the product with a full refund. The customer service offered by the company is top-notch and you get a reply in less than 24 hours of posting the query.
Pros
Beautiful birdhouse-shaped build
Accommodates two varieties of seeds
Has a rod to let the birds sit comfortably while they eat the seeds
Strong suction cups ensure that the feeder doesn't fall down
Cons
No drainage holes so seeds may stay wet if rain falls on them
Hold only two cups of seeds so it may need to be refilled frequently
Avoiding pests and keeping the balcony clean
While keeping a bird feeder for the apartment balconies, the nuisance caused by pests is an important thing to consider. They not only prevent the birds from visiting your balcony but also eat the feeder that you kept for birds. So if you want the beautiful birds to visit your balcony and have the feeder, you should take preventive measures to keep these pests away from your balcony. Here are a few tips I would like to share with you.
Keep it clean
Keeping your balcony clean and free from left-over food crumbs, standing water, dirt, and other substances is the key to keeping your balcony free from pests.
Change the lighting
Some lights like those of white bulbs attract insects and pests. You can replace them with yellow or sodium vapor bulbs to keep your balcony free from pests.
Grow herbs in your balcony garden
Planting some herbs like garlic, rosemary, chives, and lemongrass is a great way to repel pests, insects, and flies while simultaneously having fresh herb produce for use in your kitchen.
Use citronella torches
Citronella torches are a special kind of torch that serves the purpose of keeping flies, mosquitoes, and other pests away. You can use the citronella torches along with scented candles on your balcony.
Spray some essential oils
Essential oils like lavender (read more about the lavender symbolism) and eucalyptus are an excellent way of creating a nice pleasant fragrance in your balcony area and repelling the pests away.
Place pest-repellents flowers
Flowers like marigolds are known to keep mosquitoes and other pests away. You can plant these flowers on your balcony or keep a potted marigold plant on the table.
Spray some mouthwash
Mint flavored mouthwash can help repel the pests from your balcony and create a minty fresh scent in the air. You can spray it on the chairs, tables, and balcony perimeter.