Flower Power: Why The Lavender Symbolism Is Totally A Breath Of Fresh Air
Considered one of the most popular and well-liked plants for its fresh-smelling fragrance, the lavender plant boasts a long history of cleansing the body and mind. Utilized in several cultures to treat ailments such as headaches, insomnia, and certain skin problems, this easy-to-plant and easy-to-grow herb is known to bring a host of delightful spiritual messages.
From being a favored bath additive to the Romans and the royals of Ancient Greece to its many marvelous meanings, let's nose out the charming lavender symbolism.
"The air was fragrant with a thousand aromatic herbs, with fields of lavender, and with the brightest roses blushing in tufts all over the meadows."

– William C. Bryant, American poet
What does lavender symbolize?
Lavender is an aromatic flower that has been used for centuries for its medicinal and spiritual properties. This fragrant flower has a long history of use in aromatherapy and is often associated with relaxation and peace. In this blog post, we will explore the spiritual meaning of lavender and discuss some of the ways that you can use this beautiful flower to enhance your life.
A plant that is more popular for its benefits than its beauty, farmers have a particular fondness for lavenders for its awesome ability to attract bumblebees which leads to well-pollinated fields (read more about the bumblebee symbolism). Whether you are in search of love and commitment or need patience and composure, here are a few of the messages that this aromatic flower is known for.
Clean and clear
Known to have been used by the Romans in spas, massages, and for burning incense (see our post about chakras and incense), the lavender's fresh fragrance is believed to represent purity, cleanliness, and innocence. Since a pure heart allows us to possess undefiled and uncompromised motives, it becomes easier for us be to more understanding of others and to see things from better perspectives. Not only does it provide us with honest and wholesome desires, but it also allows us to remain free from any bitterness and to lead a life of compassion and love.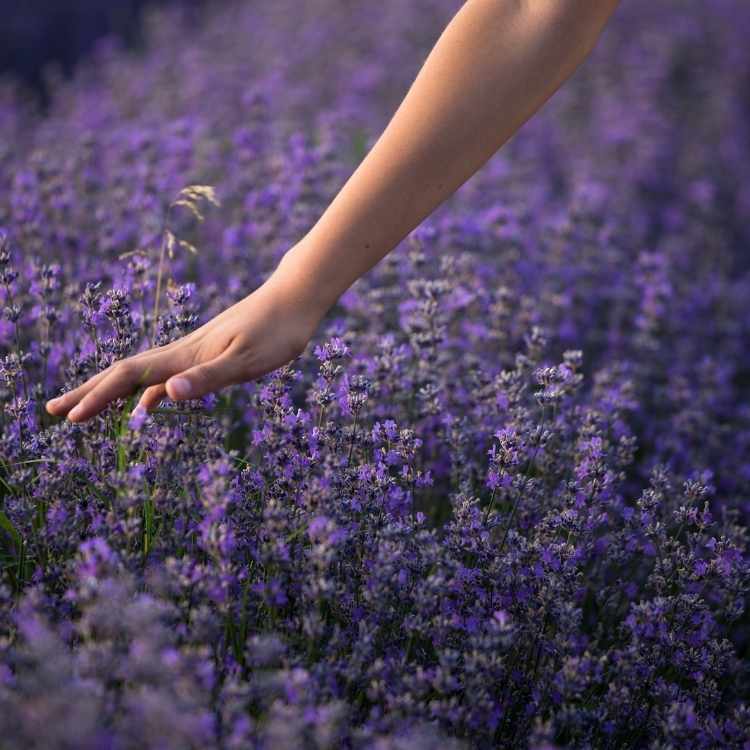 Being at peace with the world
Due to its therapeutic capabilities, lavender's scent has been added to various oils and perfumes as it is believed to uplift our mood and promote recovery and relaxation. While this sweet-smelling, minty flower is used for decoration for its calming effects, it tells us that though it is almost impossible for us to experience constant happiness, it doesn't mean that we can't live life to the fullest. This attractive flower teaches us that even when times are challenging, the serenity in our hearts can give us a worry-free and peaceful mind.
Keeping an eye out
Given to the soldiers of the past as a way to remind them to perpetually remain cautious, the lavender indicates our need to be vigilant and mindful. Not only does it allow us to develop the tools to recognize and accept the negative emotions that abound, but it also teaches us to find ways to face stress without worry and to get rid of any feelings of anxiety and depression. By reminding us about the importance of keeping safe and being watchful, this amazing herb helps improve our overall cognitive performance which leads to better self-awareness and superior control of emotions.
Holding your tongue
Along with its ability to treat insomnia and headaches, lavenders have long been used by those seeking to be alone with their thoughts. While most of us think of slowing down as a waste of time, there is no denying how a little peace and quiet can do great wonders. From giving you the opportunity to better understand yourself to teach you how to be more sympathetic and kind to others, this appealing flower shows how we gain more when we adhere to the call of silence.
Enjoy the finer things in life
Known for providing our homes with an undeniably captivating scent, the lavender tells us how we all deserve a time for pleasure and recreation. Since a little indulgence is an important part of a healthy lifestyle for some, giving ourselves a special treat now and then enables us to brighten our moods and stimulate both body and mind.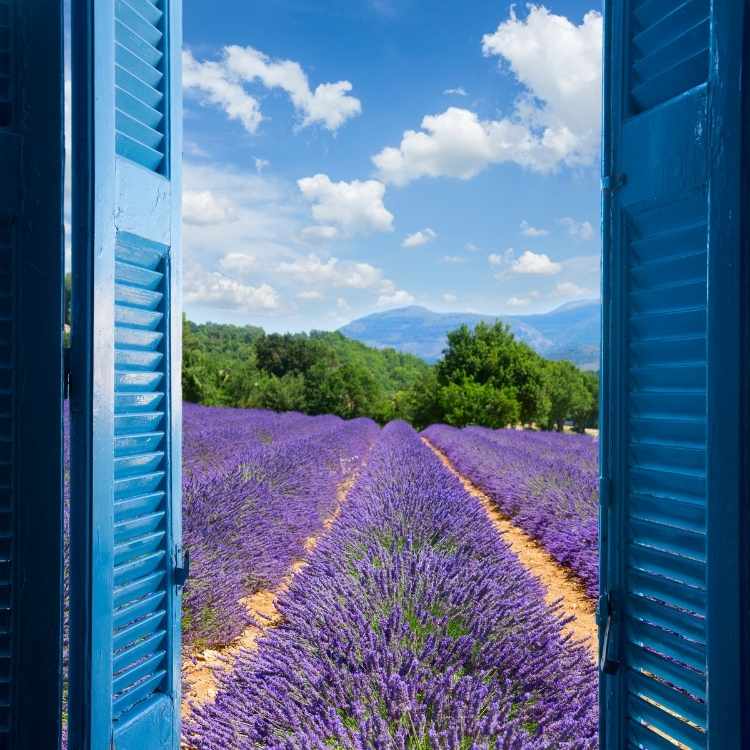 Lavender spiritual symbolism
While the lavender comes in an array of attractive and inviting colors, it blooms mainly with an extensive range of purples. Since its appearance indicates our gift of nobility and spirituality, it doesn't come as a surprise why this flower is widely used in various sacred celebrations. A popular flower used for wedding bouquets and to adorn churches, it symbolizes our commitment and loyalty to our loved ones and the promise of remaining faithful to them for better or for worse. Revered as a plant that implies righteousness and purity, its presence reminds us that while each of us tends to commit mistakes, we can all bounce back from our failures and lead a life of integrity and excellence.
Generally used to treat certain infections and irritations, as well as insomnia and nausea throughout history, it signifies our capacity to rise above our emotional ailments and to spark spiritual healing (see also our post about the crown chakra healing through herbs) that takes us a step closer to holiness and divinity. Since they were used to help our bodies heal and recover faster, these attractive flowers inspire us to turn away from our bad habits and to be open about sharing our gifts with others. Producing essential oils that generate a relaxing effect, the lavender tells us how we can easily hear the messages of our spiritual guides at times we are at peace, feeling calm, and quiet.
Often placed in yards and home gardens, these remarkable herbs are used to drive away unwanted pests such as flies, mosquitoes, and mice, ultimately indicating our capacity to resist and dismiss all the negative elements in our life. A lovely plant that invites a state of serenity and meditation, the lavender urges us to be more respectful and understanding of others, as well as brings us towards a much better spiritual awareness. Widely cherished for its beauty and fragrance, not only does it enable our body to recuperate a little faster, but it enlightens our mind and spirit as well.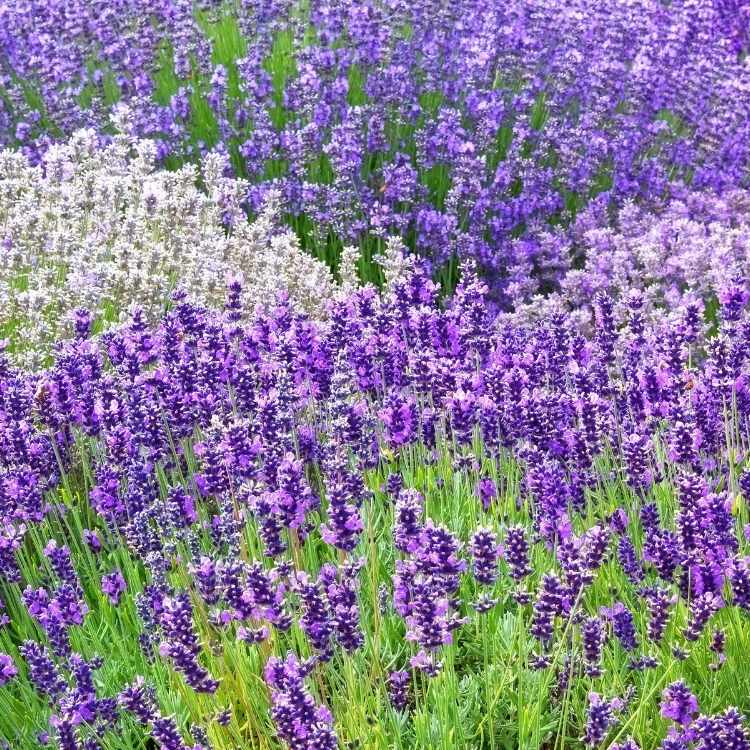 Types of Lavender
Lavender is a popular plant for both its scent and color. The five most common types of lavenders are English, French, Portuguese Spanish (or Espanol), with Lavandin being the least frequently seen variety in North America.
A whopping 45 recognized species grow throughout temperate regions; however many people only know about one type: lavenders from England look similar tocones on spikes when they're dried out but have beautiful blue flowers while those found near Mediterranean beaches would more likely serve as ornamental plants because there isn't much use for their oil.
Lavender's many uses
The Egyptians used lavender in mummification while the Romans added lavender to their baths, floors, and clothes. The word lavender comes from the Latin word lavare, which means "to wash."
Lavender was also strewn across floors as a way to freshen them and ward off insects. In the Middle Ages, people believed that lavender could protect them from evil spirits and witches. It was also used as a strewing herb to counteract bad smells.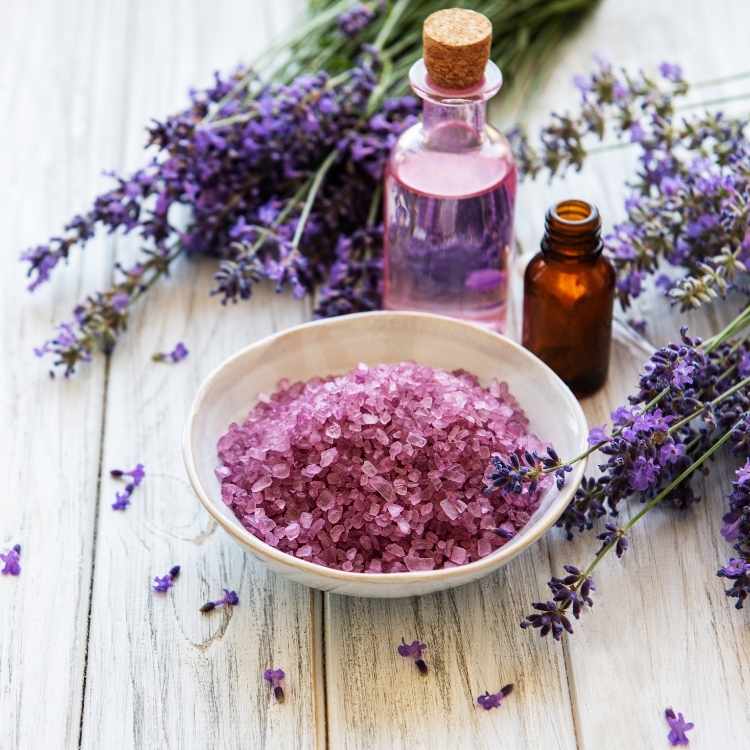 Today, lavender is still used for its pleasing scent in sachets, potpourris, soaps, and cosmetics. It is also a popular ingredient in many perfumes and colognes. The oil of lavender is used to scent linens, freshen clothes, and repel insects.
Lavender is also used in many culinary dishes. It can be added to baked goods, jams and jellies, salads, and even meat dishes.
Conclusion
Lavender is often associated with relaxation and peace. This fragrant flower has a calming effect on the mind and body and can be used to ease anxiety and stress. Lavender is also known for its healing properties and has been used to treat various ailments for centuries.
In addition to its physical benefits, lavender also has a number of spiritual uses. This fragrant flower is said to promote psychic awareness and intuition. Lavender is also believed to attract good luck and fortune. When placed under your pillow, lavender is said to induce restful sleep and sweet dreams.
[lasso ref="online-chat-psychics-mysticsense" id="29467″ link_id="5328″]
Lavender is a versatile flower with many uses, both physical and spiritual. If you are looking for a way to relax and ease stress, lavender may be the perfect solution for you. This fragrant flower can also be used to promote psychic awareness and intuition. So, next time you see lavender, take a moment to appreciate its beauty and all that it has to offer.
Deriving its name from the Latin word "lavare" which means "to wash," several ancient civilizations used the lavender for fragrance and to amp up their baths. Favored by many for its cozy and pleasing effects, the lavender blooms with various sweet and captivating spiritual messages. Adored for its lovely and refreshing smell, the mere presence of this beautiful herb has long been enough to relieve anxiety, indicate stillness, and calm our distressed and worried nerves.