Have you stumbled upon a red feather and are now curious about its symbolism? As an expert in the field of feather meanings, I can help you uncover the significance of this beautiful find and deepen your understanding of its spiritual significance.
I'm thrilled to see your interest in this topic!
In my article, a comprehensive explanation of the symbolism of Red Feather Meaning will be provided, including its cultural and spiritual significance. This knowledge can help you understand the deeper meaning behind the presence of red feathers in your life and guide you toward a deeper connection with nature and spirituality.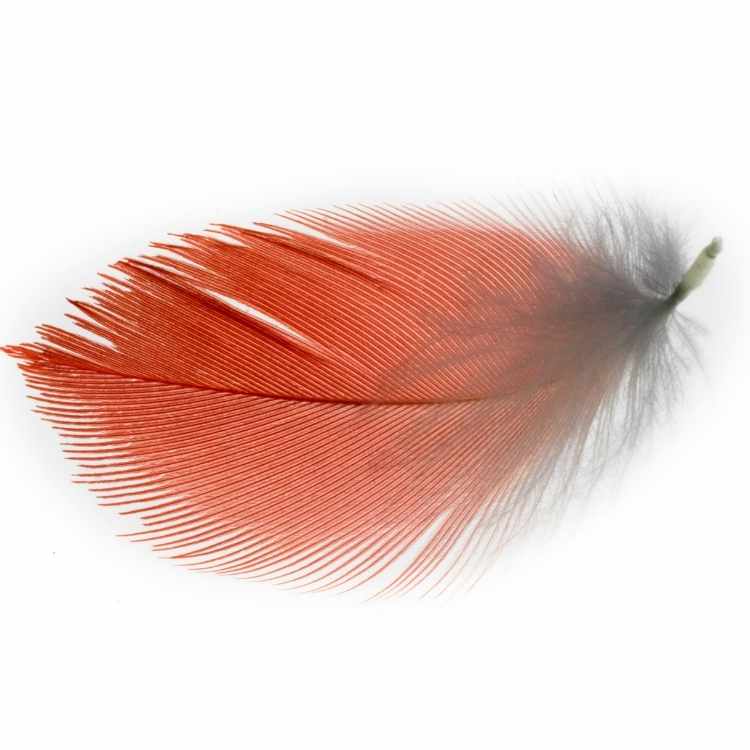 Key takeaways
Red feathers are seen as a symbol of love, passion, and courage, as well as a warning of potential risks and a reminder to take precautions.
In different cultures, red feathers are believed to represent strength, vitality, rebirth, and protection from negative energy and evil spirits.
Red feathers hold a significant place in mythology and folklore, often linked to powerful creatures and deities that provide protection, wisdom, and spiritual guidance.
What does a red feather mean?
Red feathers are often found by those who need the courage to move forward in life. They are believed to help guide our journey toward happiness. A symbol of love, prosperity, growth, or courage, here are the top meanings of red feathers.
Love
Featuring a color that pertains to an intense feeling of romantic love, it is easy to see why countless traditions see the red feather as a symbol of passion and desire. Many believe that having it as a totem increases our willingness to take risks for the sake of our romantic feelings.
A red feather can bring joy and a sense of fulfillment to a person's life. Strong, romantic relationships provide us with emotional support, which can help us handle life's countless obstacles. Our romantic partners provide companionship, enhancing our emotional well-being and resilience.
Passion
Highly associated with fire, red feathers are often viewed as a symbol of vitality and courage. They are believed to give us the ability to overcome our challenges. It enables us to speak for ourselves, take risks, or try something unfamiliar.
Red feathers allow us to achieve our goals by helping us take the necessary actions to achieve our dreams and ambitions. It gives us the courage to start a business, find a new hobby, or make a significant life change.
Warning
Often associated with aggression and anger, coming across a red feather is seen in many traditions as a sign of caution. It serves as a way to warn us of potential risks and a reminder to take measures to keep ourselves protected.
The red feather symbolism makes us more aware of the dangers and hazards, reducing the likelihood of accidents and negative consequences. It tells us to take a cautious approach before making important life decisions.
Strength
Red feathers are known to give us courage and resilience, particularly in difficult times. It enables us to bounce back quickly from adversity and to cope with stress, leading to better overall health.
A red feather can encourage us to go through our setbacks and challenges. By doing so, this color plumage makes it more likely for us to succeed in our endeavors and ultimately reach our goals.
Spiritual Wisdom
Used in various spiritual ceremonies, the red feather symbolizes our deep connection with heaven and our guardian angels. Such a connection with a higher power gives us a better sense of meaning and purpose in life.
Since most spiritual practices involve being a part of a community, the red feather gives us a sense of belonging and support. This leads to reduced symptoms of stress and depression, which can contribute to our overall well-being.
What do red feathers represent in different cultures?
Used to create intricate clothes, headdresses, and sacred objects, red feathers hold great symbolic significance in various cultures around the world. Here are the different meanings of a red feather in many traditions.
Native American culture
Highly associated with the sun, Native Americans see the red feather as a symbol of strength, vitality, and courage.
They are often used to adorn the headdresses of warriors who have shown bravery in battle. The red feather is believed to give them the courage to face and overcome adversity.
The American Indians also utilize red feathers in healing ceremonies and rituals. They are perceived to cleanse the body, mind, and spirit of negative energy and illness.
Chinese culture
Linked deeply to the mythical Phoenix, the Chinese see red feathers as a symbol of renewal and rebirth. Believed to rise from its own ashes, it has encouraged countless individuals to embrace change and transformation.
The red feather is believed to have the ability to reduce the effects of anxiety and stress. Through practices designed to promote relaxation, such as yoga and meditation, we are able to prevent a wide range of health problems, including back problems and rheumatism.
African culture
Believed to possess protective powers, several African traditions used red feathers in rituals to ward off negative energy and evil spirits. It enables us to develop a positive environment conducive to productivity and success.
Used to adorn the headdress and ceremonial clothing of tribal leaders and healers, the red feather was considered a powerful symbol of pride and healing.
It helps improve our spiritual awareness, promoting our sense of connection with the physical realm and spiritual realm.
Red feathers in mythology and folklore
From Native American tradition to Celtic myth, red feathers hold a significant place in our imaginations. Often linked to powerful creatures, here's the red feather in various myths and folklore.
The Thunderbird
Often described as possessing bright red feathers, the thunderbird is a powerful mythical creature that can summon thunder and lightning. Legend has it that the thunderbird brandished a wingspan that could stretch across the sky.
It is believed to provide those who seek its help with protection, wisdom, and spiritual guidance.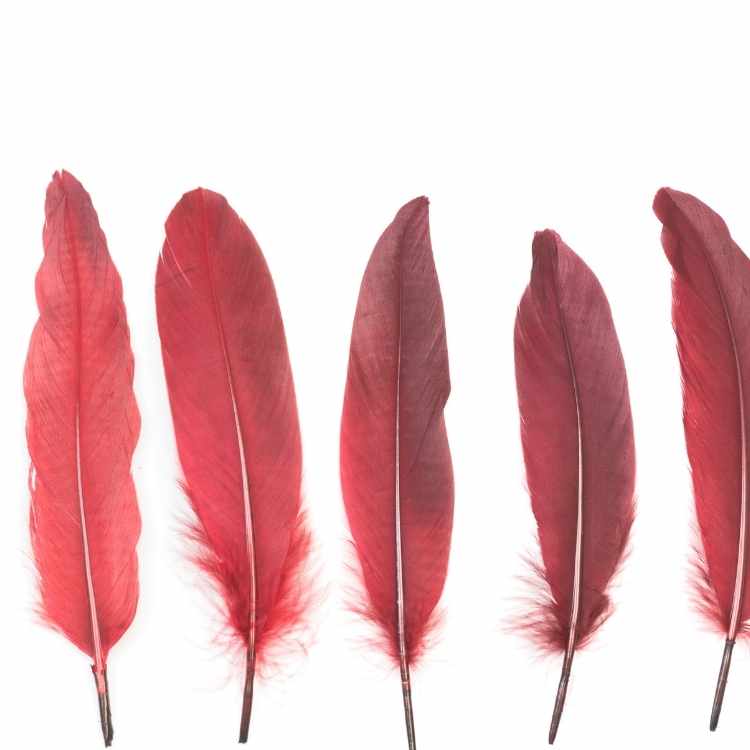 God Kukailimoku
Worshipped by the ancient warriors of Hawaii, the god Kukailimoku was highly regarded as the god of agriculture, fertility, and war. According to the myth, he was a powerful and courageous warrior who protected his people from their enemies through his great skill in battle.
Kukailimoku was often illustrated wearing a sacred cape with red feathers, symbolizing power, authority, and good fortune.
Celtic Goddess Brigid
Acknowledged as one of the most powerful deities in Celtic myth, the goddess Brigid is associated with life, fertility, and spring. Legend tells us that she showed great talent in poetry and storytelling and was skilled in healing and various forms of magic.
Often depicted embellished with red feathers, she is believed to possess transformative powers and has the ability to provide good luck and protection.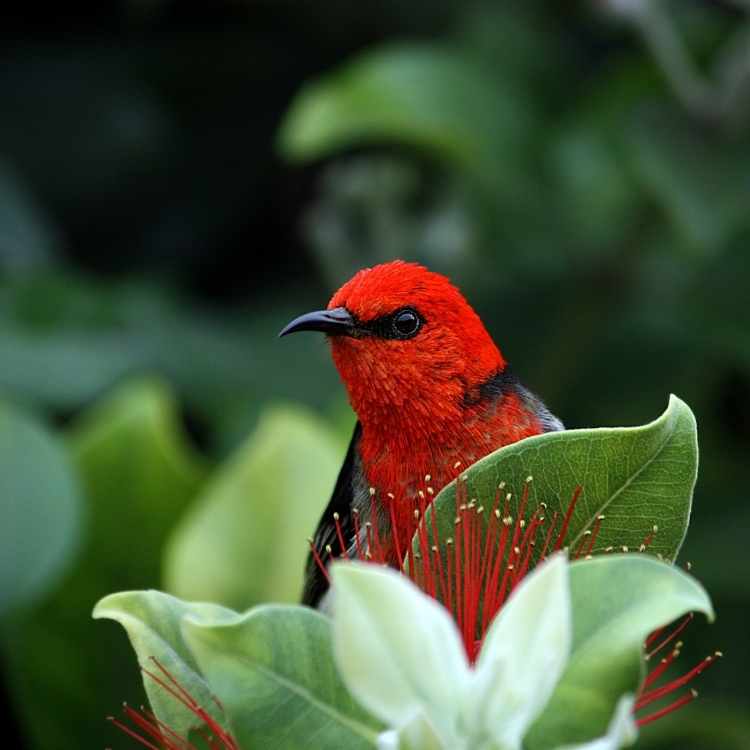 Conclusion
Throughout history, red feathers have been used as a symbol of vitality, strength, and passion. Whether you use them in meditation, wear them as jewelry, or see them in nature, there is no doubt that the red feather's spiritual meaning is of great power and significance.
Check here for other feather colors meanings: Feather Color Meaning – What Does A Feather's Color Symbolize? | Black and White Feather Meaning | Black Feather Meaning In The Bible | White Feather Meaning | Brown Feather Meaning | Blue Feather Meaning | Grey Feather Meaning | Pink Feather Meaning | Black Feather Meaning | Yellow Feather Meaning | Green Feather Meaning
FAQ
Can red feathers be a sign or message from the spiritual realm?
For some people, finding a red feather might be considered a sign or message from the spiritual realm, possibly indicating the presence of a guardian angel, spirit guide, or deceased loved one offering strength and courage.
What is the meaning of finding a red feather?
Finding a red feather can be interpreted as a sign or message from the spiritual realm. It might indicate the presence of a guardian angel, spirit guide, or deceased loved one offering strength, courage, and protection. The specific meaning may vary depending on the individual's beliefs and personal experiences.
What is the meaning of a grey and red feather?
A grey and red feather combines the meanings of both colors. The grey color can symbolize neutrality, balance, and wisdom, while the red color represents passion, strength, and courage. Together, a grey and red feather may signify the need to maintain balance and wisdom while pursuing passions and facing challenges with courage.