There are few animals that give us feelings of awe and enchantment quite like the white owl does (also known as snowy owl); spotting one in the wild is a rare occurrence. And, like most animals, the fact that the sighting of this beautiful bird can leave us feeling a certain way is no coincidence.
The white owl is a bird that has been associated with many different meanings across cultures. The ancient Greeks thought of it as an omen of death, while the Aztecs believed it carried messages from their gods. In this blog post, we will explore some of these symbolic meanings and what they might mean for you!
Symbolism and Meaning
As always, when you are trying to decipher the meaning as to why you are seeing a (white) owl, it is important to look at what is going on in your life. Spirit will always use certain symbols in order to deliver important messages regarding situations you are currently dealing with or have questions about. In general, a white owl signifies change, transformation, and inner wisdom.
If you are currently at a point in your life where you are considering a new career, seeing a white owl could be a sign that you should take that chance. Maybe you've been considering moving to a new place, or learning a new skill? Whether it's a small change or an overall transformation in your life that will align you with your true purpose, coming across a white owl can be seen as a sign from spirit letting you know that the universe has your back and your decisions are supported!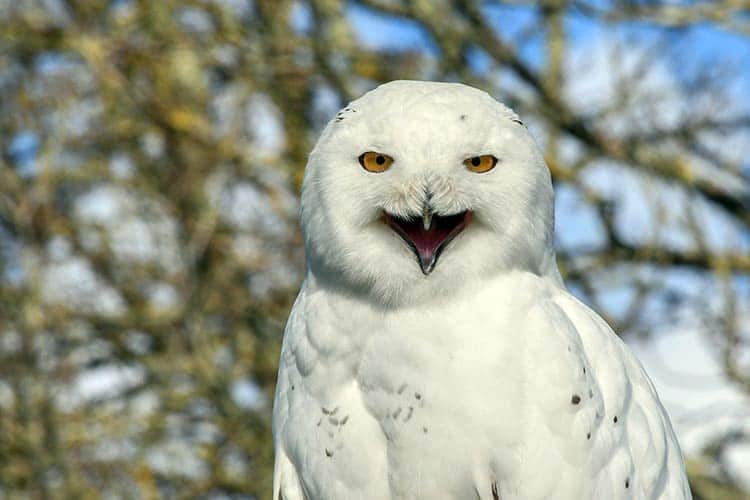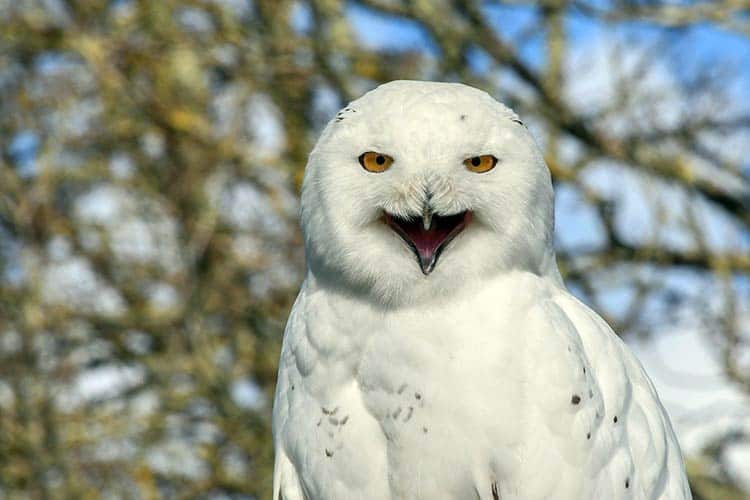 A white owl also serves as a reminder that nothing is forever. This can be applied to situations such as relationships, a run of bad luck, or life itself. We should never take moments of happiness and peace, or each other's presence for granted (read here about animals representing peace). You also might want to consider ending certain habits or things in your life that might be holding you back from the greatness you were destined for.
There's always a hidden owl in knowledge.

E.I. Jane
The Meaning of the White Owl in Different Cultures
Native American Culture
For Native American tribes, the white owl is a symbol of power and protection. It was thought to be good luck for hunters because owls are known as nocturnal animals that hunt during the night. When hunting at night an owl's eyes shine very brightly in darkness – just like how they would reflect light from fire or moonlight.
Native Americans believed these bright lights were spirits watching over them while they hunted, which gave people courage and bravery when nighttime came around again. They also believe that whenever a hunter shoots down prey with his bow then he must thank the spirit (in this case it's an owl) who guided him by saying "thank you" before taking any meat back home with him.
Christian Culture
In Christian culture, while some view the white owl as symbolic to represent death because they are nocturnal animals that hunt at night, others see them as symbols of peace and protection from evil spirits who do not attack what belongs to God's domain or home turf. In addition, many churches around the world have statues of saints holding owls on top of their staffs which signifies this belief system.
In the Bible
The Bible does not specifically mention white owls, however, the owl meaning is mentioned. They are tied to meanings of isolation, darkness, emptiness, and desertion. There are several stories in the Bible that refer to owls being in areas where human life cannot survive and how they are "unclean" birds; these are the reasons those meanings have become attached to them.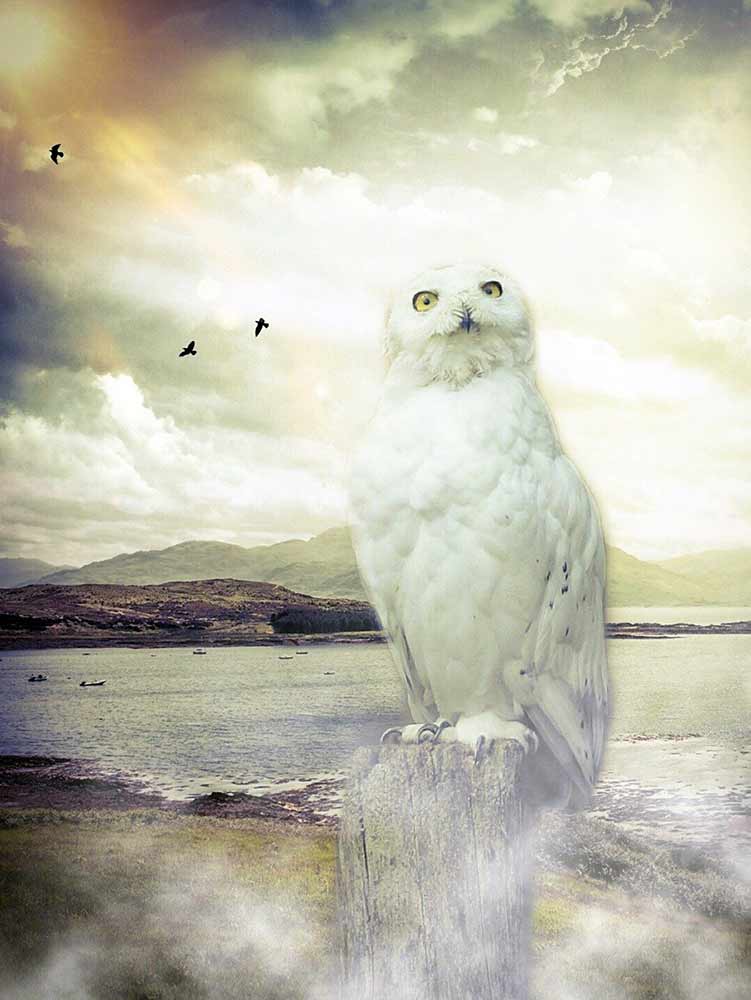 Bestseller No. 1
Douglas Wizard Snowy Owl Plush Stuffed Animal
Wizard the Snowy Owl features a fun and realistic design, a perfect companion for any up and coming wIzard or snow owl aficionado.
Airbrushed accents and bright, yellow eyes add personality and a lifelike expression to this stuffed Snowy Owl.
Made from super soft high quality plush fabric which will stand up to lots of hugs, cuddles and adventures. This owl features a soft leatherette beak and is stuffed with silky soft polyester fiber.
Designed in the United States by the Douglas Company, makers of fine plush toys since 1956.
Sale
Bestseller No. 2
Owl Statue for Home Decor Accents Living Room Office Bedroom Kitchen Laundry House Apartment Dorm...
Pretty chubby crafted owl statue with dots pattern, blends well with most home decor and holiday decors. Just place it on the place you like, such as bookshelf, fireplace mantel, TV cabinet, windowsill, nightstands, table, desk, desktop, coffee...
Adorable shelf decor blends perfectly with all kind of shelves, such as book shelves, floating shelves, cube shelf, hanging shelves, ladder shelf, hexagon shelves, pipe shelves, wall shelves, corner shelf, bathroom shelves, shelves for bedroom, plant...
Small chic cute owl figurine is approximately 4.5 inch tall. Style: Stylish craftsmanship, dots art design. Perfect addition for most other decorative items objects, like artificial plants, wood sign, decorative clock, wood photo picture frame,...
Sophisticated Owl Ornament, ideal for home decor, room decor, kitchen decor, bathroom decor, bedroom decor, office decor, living room decor, family room decor, indoor decor, western decor, house decor, laundry room decor, rustic home decor, apartment...
Sale
Bestseller No. 3
Meaning of a White Owl Crossing your Path
If you see a white owl in your path, it could mean that the universe is trying to steer you down a different path than the one you were currently on. For example, if you are struggling with career-related decisions and then spot an owl while driving home from work at night (or any other time for that matter), this might be your sign telling yourself to rethink what was going on or even just take some time off of making major life choices so that things can clear up. This is also a good sign if you are trying to figure out what your goals and motivations in life should be.
If you have decided to get serious about pursuing a goal, the white owl could signify that it was time for something new or that there will soon be changes coming because of this decision. For example, if someone has been wanting to change careers but hasn't had any luck so far with interviews or getting companies interested, this would indicate that they may want to rethink their strategy before giving up all hope entirely. On the other hand, though, these owls can sometimes simply mean that everything is going as planned and things happen when they were supposed to happen; although since we don't know your situation specifically here (or even what kind of decision you are struggling to make), we can't exactly say for sure.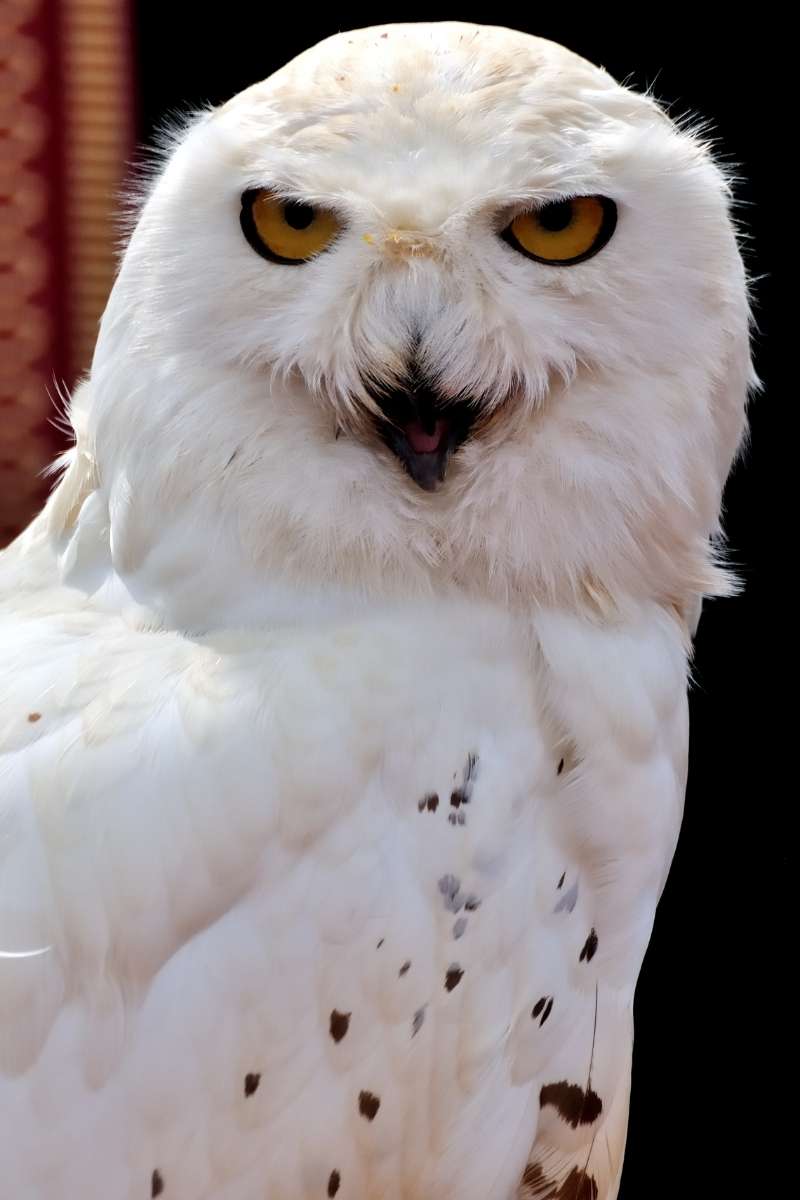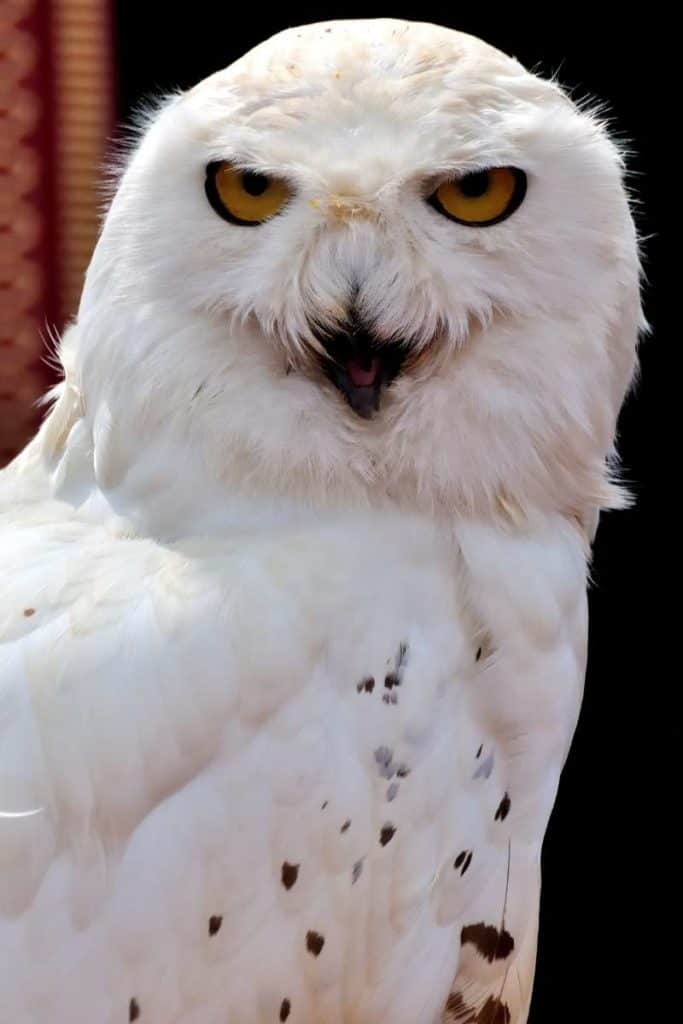 Dreaming of White Owls
If you've had a dream about a white owl, it might be trying to tell you that change is coming. Sometimes dreams of owls can signify the death of someone close or an end to something important in your life. Other times they are simply omens for good luck! No matter what meaning this particular bird has brought into your life, it's always worth considering how symbolic its appearance was and what message or lesson it may have been seeking to teach.
I know of one story where a woman tried to find a way around her infertility. At one point, she started having recurring dreams of an owl and felt very mothering towards it – as though this owl was her daughter. Soon after she kept having these dreams, she found out that not only had they been able to have their own child but that they were also expecting a baby girl who would be born healthy!
White owls are often times symbols of female wisdom or maternal instincts because mothers can sense things other people cannot – like if something is wrong with their children before any signs show up on paperwork or symptoms. The white owl in the story was a sign of hope and change – for motherhood to come.
Another white owl dream interpretation is seeing a white owl in your dreams signifies you will have important communications and discussions during the coming days. You are likely to make an effort when it comes to work but find out that nothing can be achieved without any hard work at all! Although the outcomes may not come as expected, know that one-day things will turn their way no matter what happens. Seeing this bird means there could be many enemies around you who want to do harm; for now, though avoid them so they don't jeopardize your success later on down the line – even if it seems like a good idea right now!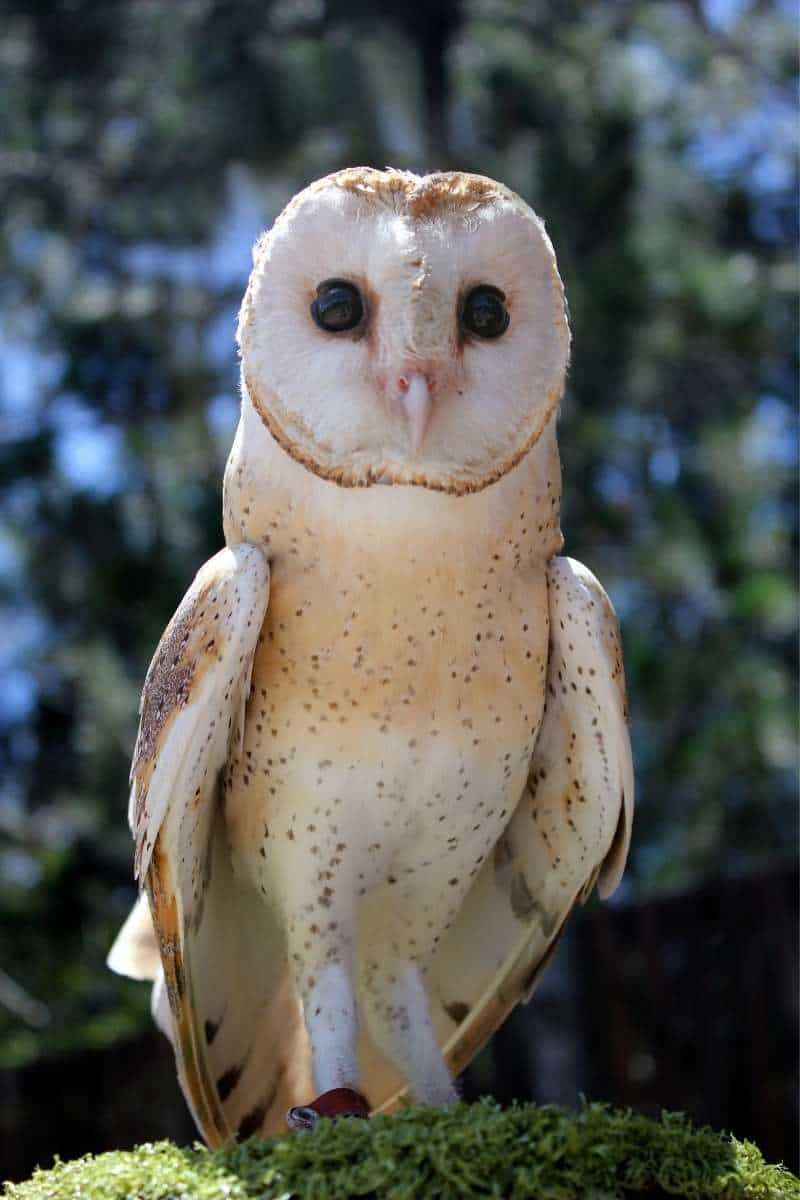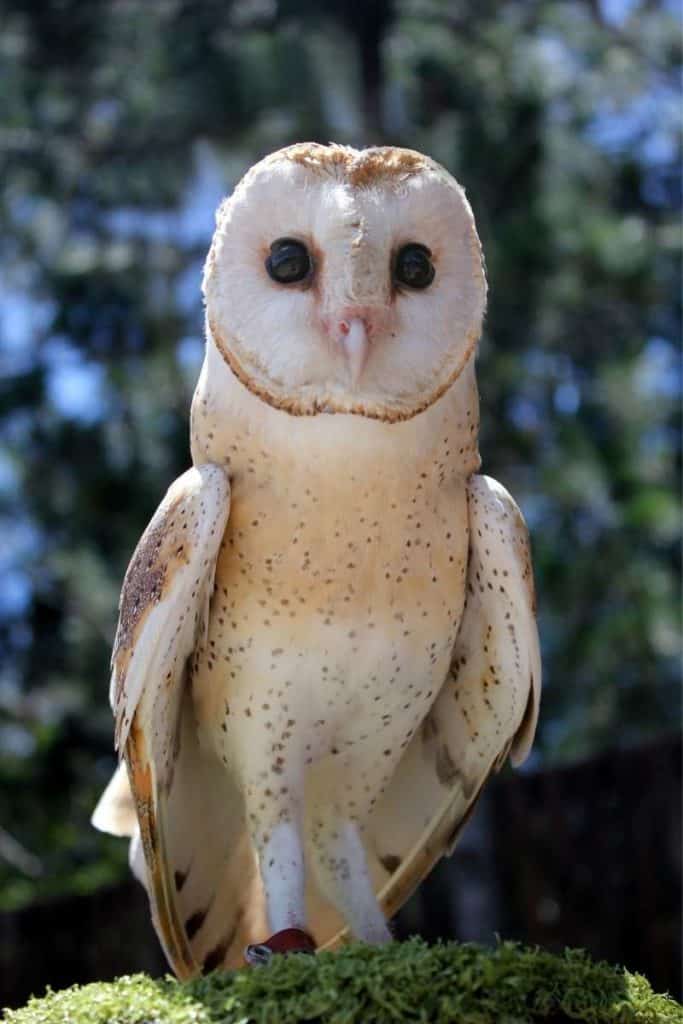 Conclusion
Overall, the presence of a white owl in your life is a positive thing. They are a sign of wisdom, change, and moving forward. You should consider yourself lucky should you spot one, but you should also take the time to evaluate your current situation in life.
If you're thinking about making some changes, no matter how big or small, the spotting of a white owl can definitely be taken as a sign from the spirit that you should take that chance. Remember that the universe has your back, you're always guided, and when you are open to receive messages, they will come to you at the exact time you need them.
Sale
[Video] Secrets Of The Snowy Owl
Rather an intersting video about a young owl named Baltimore's PRECISE route from a beach in Maryland to an island in Canada.
FAQ
What does a white owl mean?
White owls are often considered to be guardian spirits who protect us at night when we sleep by chasing away evil creatures such as nightmares or ghosts. There may also be a connection between the appearance of owls at night with the idea that they bring wisdom to those who seek them out perhaps because nocturnal animals were generally seen as wise beings?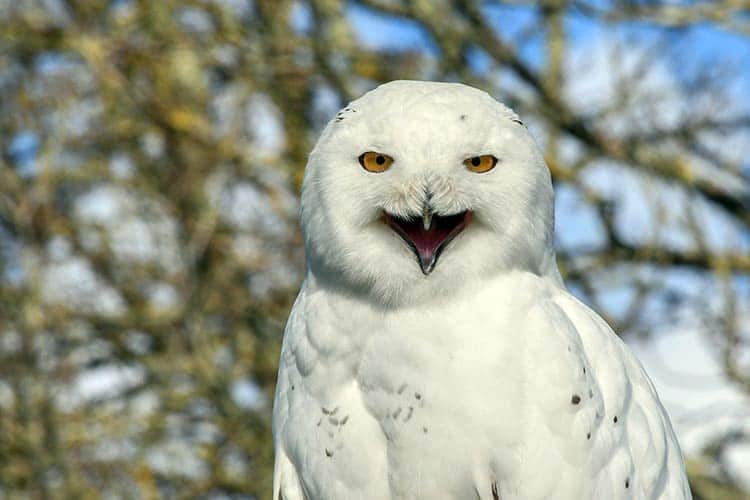 What does it mean to dream of a white owl?
In the Native American culture, a white owl in your dream might be telling you to pay close attention to what is happening around you. It could also mean that there are messages being sent from people who have passed on and they need your help communicating with them.
What does it mean if an owl flies over my head while I am walking outside?
An owl flying overhead may symbolize protection or guidance coming your way! This can come in many forms; perhaps someone very wise will soon enter into your life for advice, or maybe you'll finally realize why certain things happen as they do (and how this all relates back to yourself). There's nothing wrong with having faith that everything will work out for the best.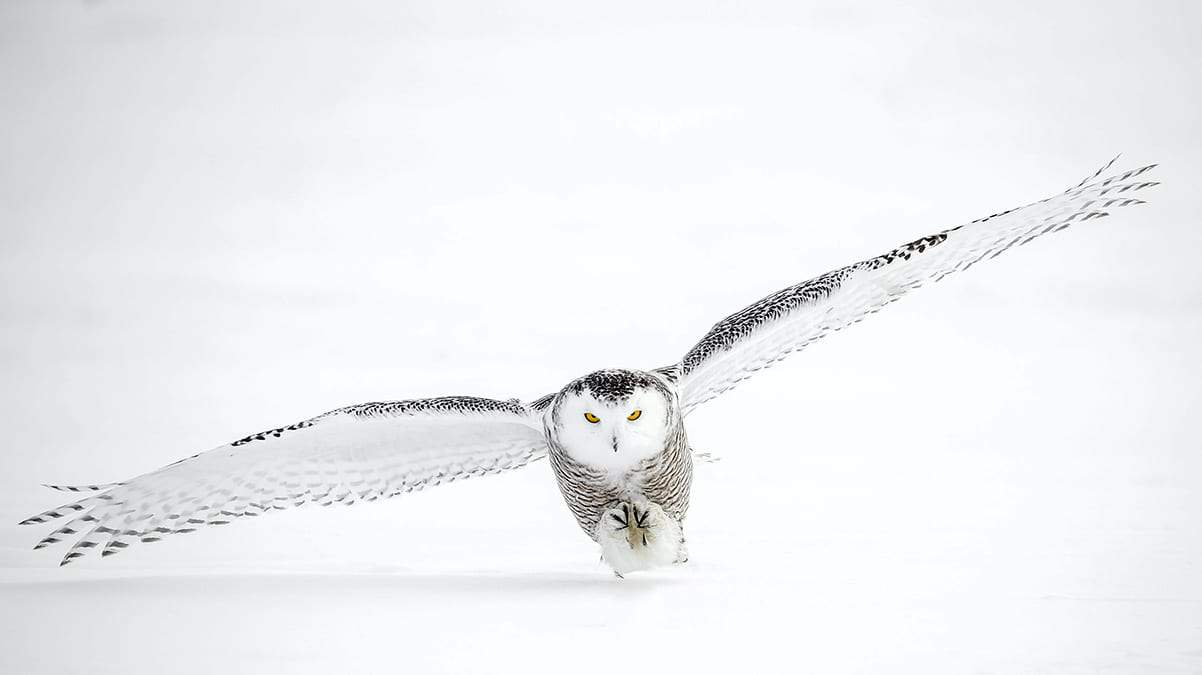 → Back to All Bird Symbolism