There are many things that spiritual women like. They like to feel connected to something larger than themselves, enjoy helping others, and love nature.
They also appreciate silence and solitude, allowing them to connect with their inner thoughts and feelings. Spiritual women often have a strong sense of intuition.
These women are wise beyond their years and often have an old souls. They are compassionate and caring but know when to stand up for their beliefs.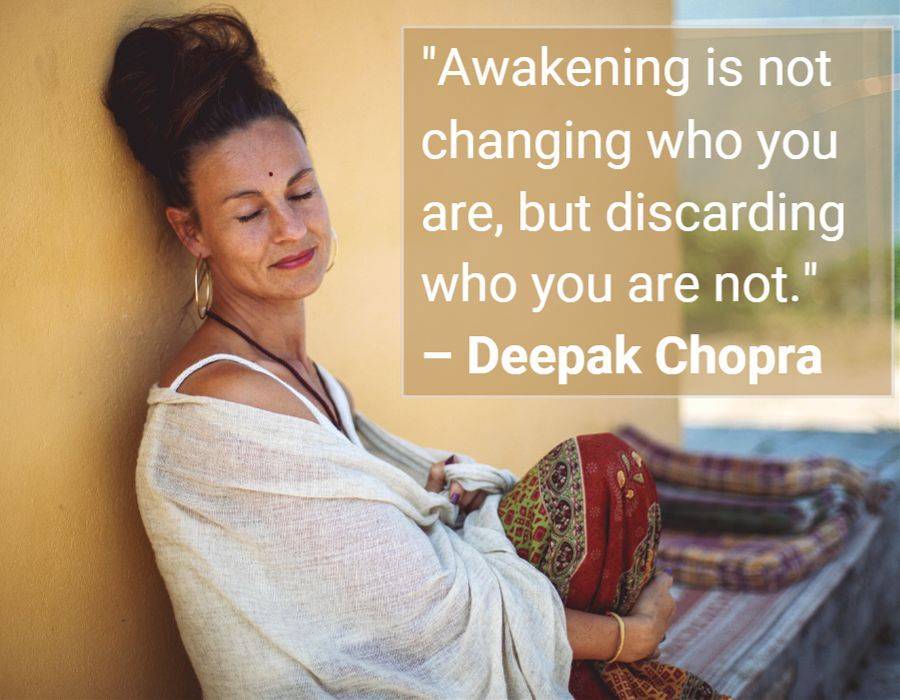 These women are also confident in who they are and are not afraid to be different from the rest of the world. Finding a gift for a woman whose interests rest in spirituality can be challenging, but there are plenty of great options for you to choose from.
Whether you're looking for a birthday present, a holiday gift, or just a way to show her how much you care, follow along for five of the best gifts for spiritual women online.
Key points
Spiritual women are less materialistic, and it can be not easy to find gifts.
Many spiritual women enjoy yoga and have an interest in self-development and creativity.
Artwork and self-development tools are the best gifts for a spiritual woman.
Spiritual gift ideas
A gift for women going through a spiritual awakening
A woman's spiritual awakening can be a life-changing event. It can be a time when she discovers her true identity and purpose in life. For many women, their spiritual awakening is a time of great personal growth and transformation.
"The highest faculty of God is in peace and that peace is the woman. Without woman there never was, is, or will be peace. It doesn't matter what the politicians say, it doesn't matter what the leaders say. When the woman will start talking about peace there shall be no war."

~ YOGI BHAJAN
The "Spiritual Awakening" print by Ruth Palmer is a wonderful gift for a woman who's going through her own spiritual progression. This beautiful print captures the uniqueness, transformation, and mystery that accompany a spiritual awakening.
The painting lets you choose between various sizes and a standard print or canvas material. You can purchase the single print or have it framed in their selection of high-quality frames.
Check out this video for more information on spiritual awakenings.
Surprise her with crystal jewelry
Crystals are a popular accessory for spiritual women, particularly crystal jewelry. The simple act of wearing crystals can significantly amplify a woman's energy.
Amazonite is one of the crystals that can instill hope, resilience, and tranquility in those who wear it. Amethyst is known to amplify a woman's psychic abilities, as well as her intuition and sense of her life's purpose.
"The privilege of a lifetime is to become who you really are."

– Carl Jung
Lapis lazuli is a wonderful stone for attracting wealth and helping boost a woman's sense of self-worth, enabling her to accept all of the wonderful gifts life offers. A woman's intuitive voice can become more audible, and her sense of self-trust can grow stronger when she wears a labradorite crystal.
The Manifestation Magnet Bracelet Pack from Conscious Items contains a bracelet for each of these crystals. The stones are circular and well-made, giving this bracelet a high-end appearance.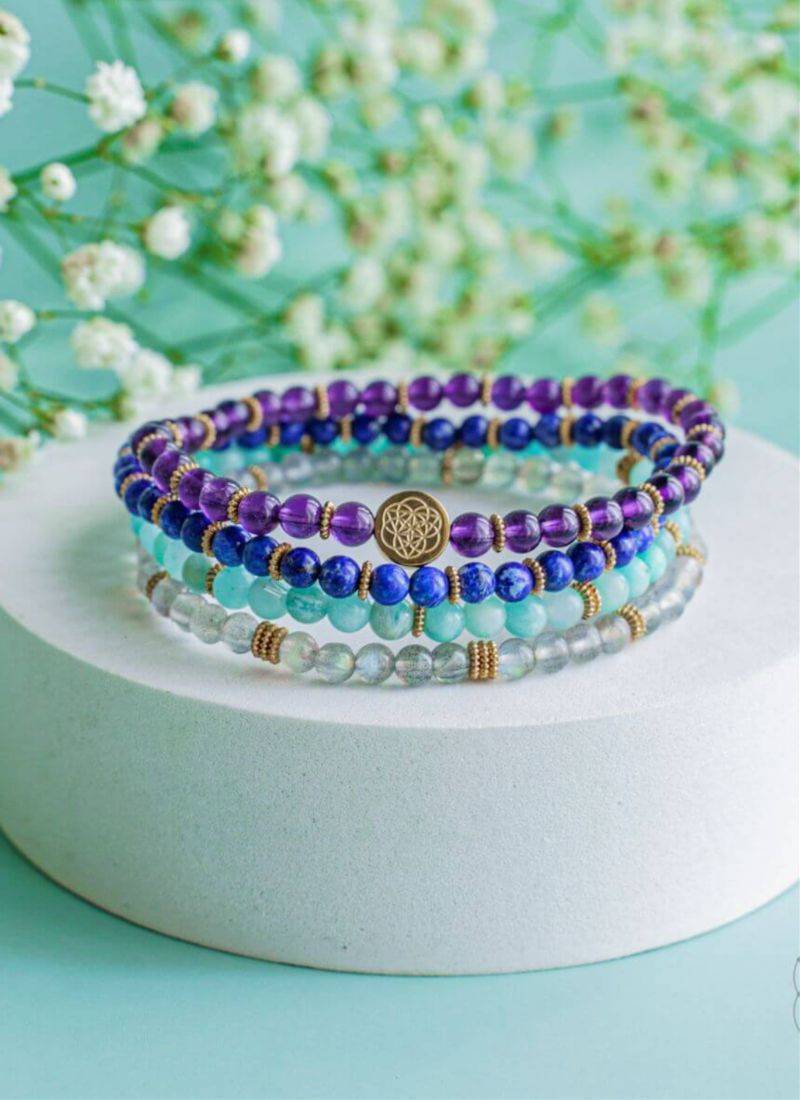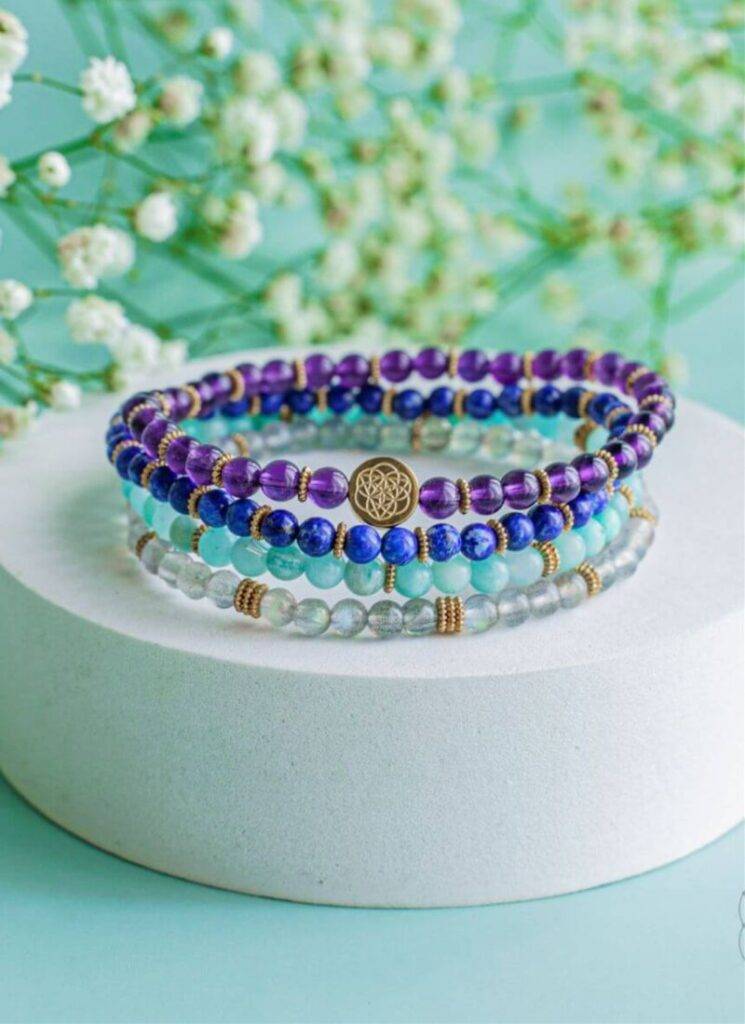 The color combination of all the stones compliments each other well and will look great with just about any outfit. This is the perfect gift for any woman looking to enhance her manifestation abilities, intuition, and self-worth. Btw, we wrote an article about chakra bracelets.
Chakra land yogi overs
The chakra system is an essential part of a yogi's practice. The chakras are the energy centers in the body that help to balance the mind, body, and spirit.
There are seven main chakras, each with its own unique qualities and benefits. The "Schematic Representation of the Yogi Performing His Spiritual Exercise" is a print made by J.F.C. Fuller that expresses these chakras.
The picture is perfect for yogi women and those who are interested in chakras and spirituality. The image is minimal but holds a powerful message of balance within one's own spiritual practice.
The black and white artwork has a vintage aesthetic, giving it a touch of personality that feels both authentic and genuine. This is the perfect gift for women who have a meditation space or alter, or anyone looking to add of touch of spirituality to their home space.
You can choose between various print options, such as canvas or varying sizes.
Help her find her balance
In Chinese culture, the concepts of yin and yang are often used to describe the balance that is necessary for all aspects of life. This includes the balance between work and home, as well as the balance between masculine and feminine energies.
For women, it is essential to maintain a healthy balance of yin and yang energy. Too much of either can lead to problems.
For example, too much yin energy can make a woman too passive or indecisive. On the other hand, too much yang energy can make a woman aggressive or pushy.
The key is to find a middle ground where both energies are in harmony. The Yin and Yang canvas wall art from Pasieka is the perfect give for a woman looking to find balance in her life.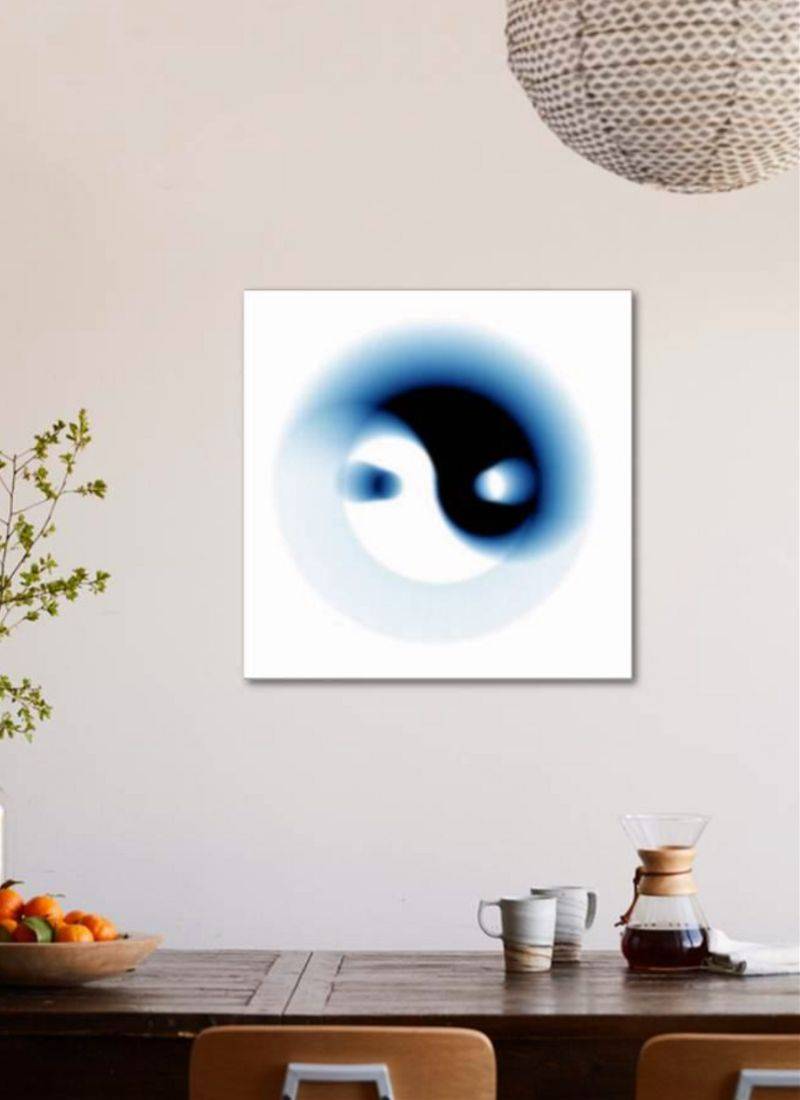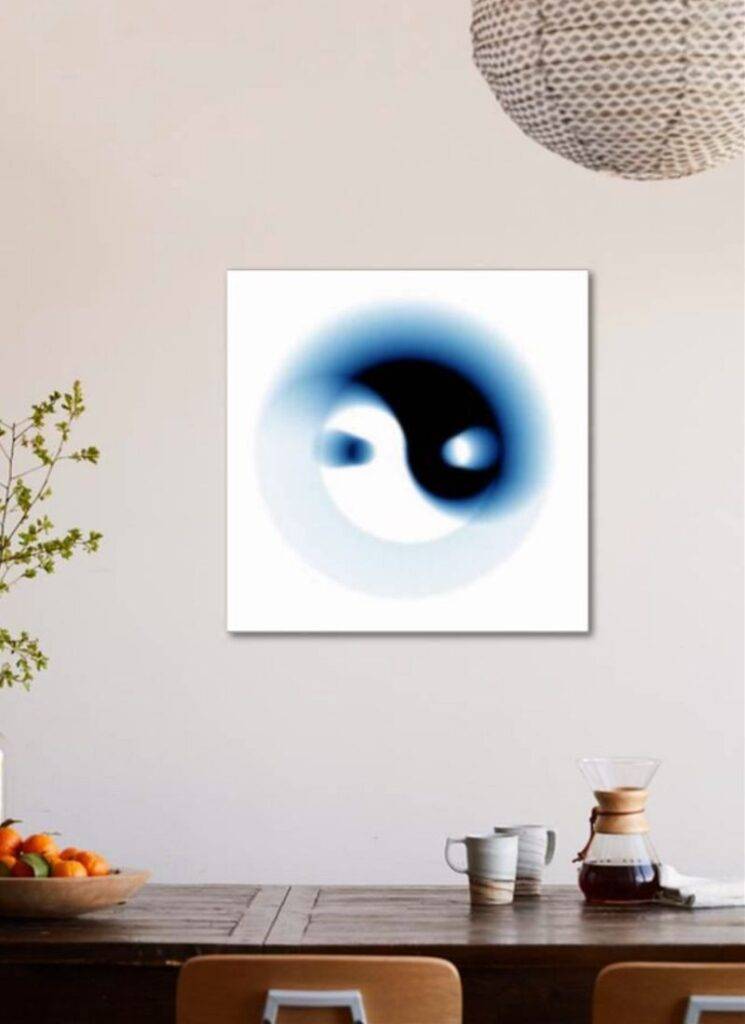 The Yin and Yang symbol is pictured with a blurred effect, making it an interesting piece to add to a living room or bedroom space. Instead of being illustrated with a traditional black and white, the black bleeds into blue, making this more abstract work than a straightforward symbol.
The canvas material is hand-stretched and printed in protective ink. They have three size choices and a variety of frame options.
The charismatic woman
When it comes to women and spirituality, their undeniable charisma draws people in. Women have a natural ability to connect with the divine, and this connection is what gives them power.
Women have always been seen as the caretakers of the spiritual world. They are the ones who are born with the ability to see into the future and communicate with spirits.
This gift allows them to guide others on their spiritual journey. While anyone can develop their own spirituality, women are often most successful at it.
This is because they have a deep understanding of the spiritual realm. They know how to connect with their guides and use intuition to navigate life.
The Magnetic Charisma course from Mindvalley aims to teach women how to use their charisma to their advantage. When you are spiritually fulfilled, you view yourself and the world much differently than when you were unaware.
[lasso ref="magnetic-charisma-by-vanessa-van-edwards-mindvalley" id="31658″ link_id="14273″]
When you have less charisma, you have less influence over those around you. This course teaches you how to use your energy to be charismatic, pick up on the energies of others, and develop tools to help you become a version of yourself that naturally draws in success and happiness.
This is the perfect gift for any spiritual woman who needs a bit of guidance to find confidence or is looking to put themselves out there in the world. The course comprises 14 lessons, each full of educational videos and exercises.