Welcome to our blog post on the best symbolism courses available online! Symbolism is an integral part of literature, art, and culture, and understanding it can deepen our appreciation and understanding of these subjects.
In this post, we have compiled a list of the best symbolism courses available online, so you can learn about this fascinating topic from the comfort of your own home. Whether you are a beginner looking to gain a basic understanding of symbolism or an experienced learner looking to delve deeper, we have something for everyone.
Throughout history, humans have held their connection with symbols in high reverence. While some say that our ability to think symbolically separates us from most animals, our capacity to give meaning to gestures, words, and images greatly influences our spiritual growth and personal development.
"Signs and symbols rule the world, not words nor laws"

– Confucius
So, don't miss out on the opportunity to expand your knowledge and understanding of symbolism. Keep reading to discover the best symbolism courses available online.
Whether you seek help for love, happiness, harmony, health, or success, these online symbolism courses will keep us spiritually equipped as you strive to achieve abundance.
Benefits of taking a course in symbolism
Studying symbolism offers a wide variety of benefits for students. Not only is it an opportunity to gain greater insight into works of literature, art, and culture; but also improves critical thinking skills by analyzing symbols, their meanings, and implications.
Moreover, learning about symbolism can be personally enriching as it enables individuals to have a more profound appreciation for the world around them – providing invaluable perspectives on both what lies ahead and our current lives in general.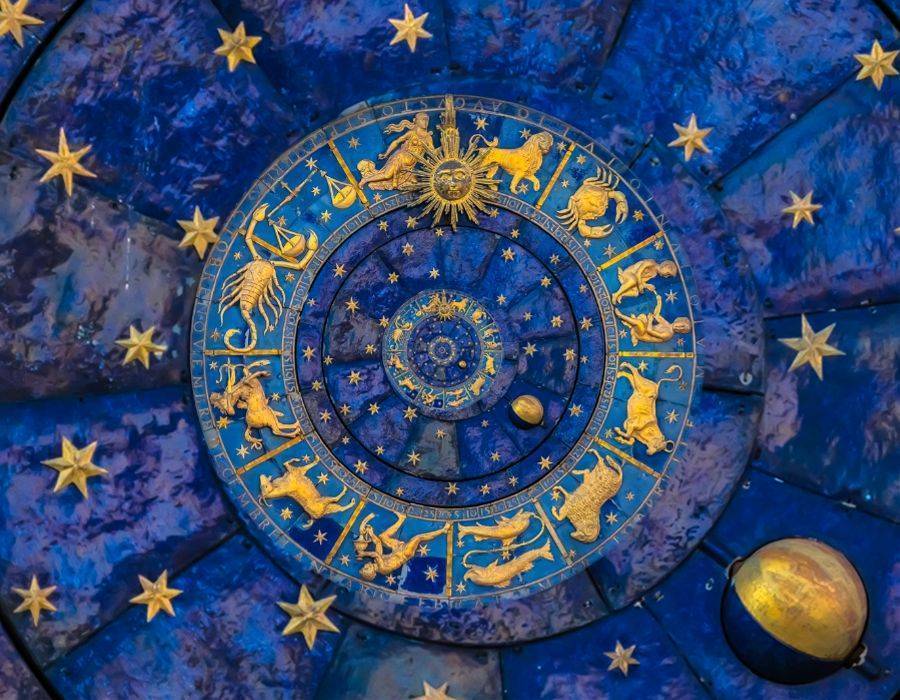 Symbolism course by "Centre of Excellence"
Recognized as a premiere institute that demonstrates the importance of symbols, the Centre of Excellence's Symbology Diploma Course teaches us how to better understand the meaning of both contemporary and ancient symbols. It guides students on how they can develop their practice and enables them to be more discerning of the symbols in our daily lives.
This course allows us to analyze how our ancestors used symbols in the past. It also allows students to explore the meaning of animal symbols and helps them decipher why they are often chosen to represent countries and traditions.
https://www.centreofexcellence.com/shop/symbology-diploma-course/?tid=a78409301db14988aa768b12c13db96d
Symbology certificate by "Courses for Success"
Offering quite a handful of online courses, the Symbology Certificate Course of the learning platform Courses for Success provides learners with knowledge on how to incorporate ancient symbols in the modern age. Along with it, the course enables graphic designers and those in cryptology to develop their Symbology practice and find out which types of consultation services they can offer to clients.
Covering the fundamentals of Symbology through 16 modules, learners will earn three certificates upon completion, including a CPD Certificate, a diploma from the awarding body relating to the course, and a certificate of completion.
https://www.coursesforsuccess.com/products/symbology-online-bundle-3-certificate-courses
"Symbolism is the language of the Mysteries. By symbols men have ever sought to communicate to each other those thoughts which transcend the limitations of language."

– Manly Hall
Symbology course by "Udemy"
Conducted by one of the most important symbol specialists in the world, Udemy's online Symbology course named Signs & Symbols by Kaya helps students learn the importance of symbols in making life-changing decisions. A renowned spiritual teacher, Kaya leads students to a profound understanding of the meaning of the symbols we encounter in daily situations.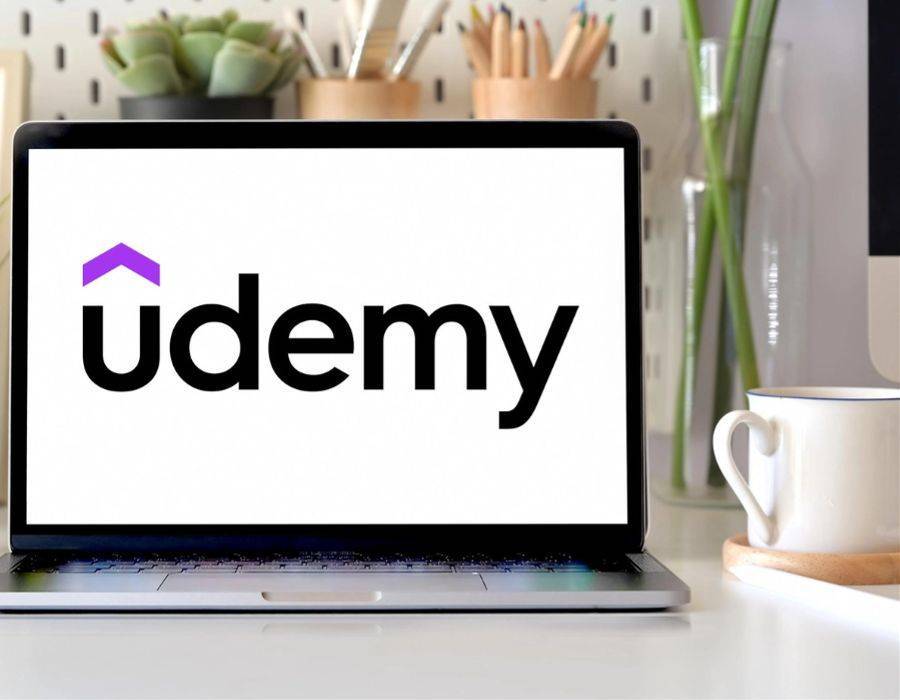 The course teaches us how various symbols' shapes, patterns, and colors have significant interpretations. However, their meaning can change depending on our beliefs, culture, and location. More importantly, it tells us that nothing is ever a coincidence in life and that everything happens for a reason.
https://www.udemy.com/course/learn-how-to-interpret-signs-symbols/
---
Bonus: Silva Utramind and a chakra healing course by Mindvalley
Silva Utramind
The Silva Ultramind course by Mindvalley is an excellent program for anyone looking to improve their mental clarity and focus. The techniques taught are easy to follow and the results are noticeable almost immediately. I highly recommend this course to anyone looking to take their mental capabilities to the next level.
[lasso ref="silva-ultramind-system-link" id="30462″ link_id="19340″]
Chakra Healing
Mindvalley's Chakra Healing Course by Anodea Judith is an insightful and transformative program that guides you on a journey of self-discovery and healing. The techniques taught are easy to understand and the results are long-lasting. I highly recommend this course to anyone looking to improve their physical, emotional, and spiritual well-being.
[lasso ref="review-of-mindvalleys-chakra-healing-course" id="32908″ link_id="19341″]
---
Course: myth, ritual, and symbolism by "MIT Open Courseware"
Offering a course named Myth, Ritual, and Symbolism, this class from the Massachusetts Institute of Technology Open Courseware tells us how humans have assigned symbols to animals, objects, and even individuals since ancient times. Students learn how to interpret and incorporate the symbols we encounter daily by covering a wide range of topics such as The Raw Materials of Symbolism, Metaphor and Other Figurative Language, and Cosmology and Complex Symbolic Systems.
An undergraduate-level course that even beginners will enjoy, it allows students to understand the symbols associated with the various festivals and celebrations across the globe.
https://ocw.mit.edu/courses/21a-212-myth-ritual-and-symbolism-spring-2004/
"Symbolism exists to adorn and enrich, not to create an artificial sense of profundity"

– Stephen King
Applied symbology by "Shakti Multiversity"
Developed by Ma Shakti Devpriya, this course titled Applied Symbology opens our minds to the many mantras that have brought positivity to the lives of countless individuals. Considered one of the top online Symbology courses in India, it enhances students' knowledge about the critical role symbols plays in our lives.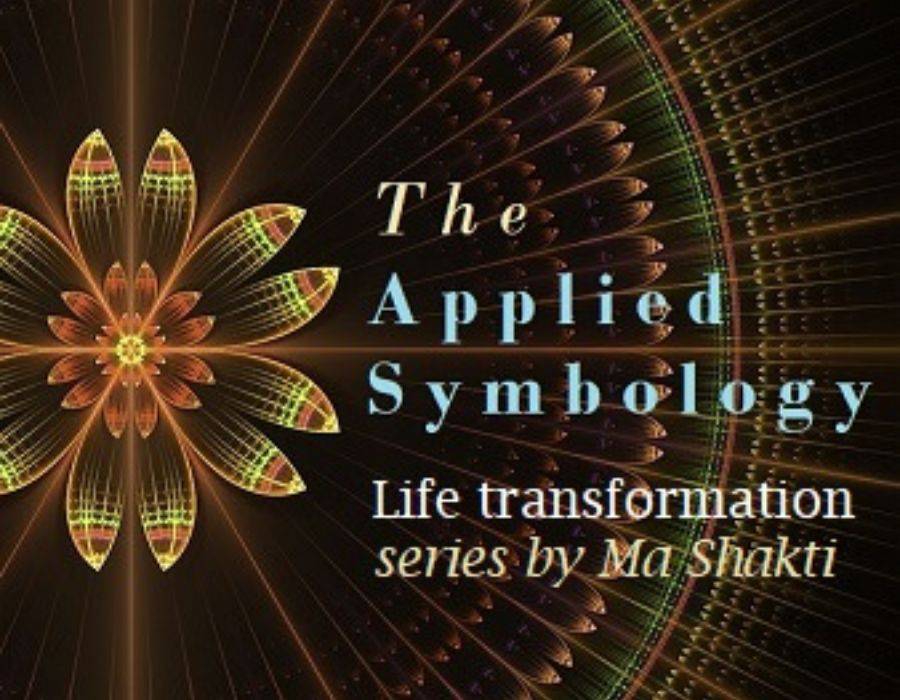 This easy-to-understand course channels the teachings of ancient Rishi to ensure that modern learners understand the value of symbolism and how it can bring about positive change. Such doctrines are perceived to sink deep into our beings and allow enlightenment.
https://www.shaktimultiversity.com/course/symbology-by-ma-shakti-devpriya
Symbology class by "Mooc-List"
This online Symbology class promotes the more practical side of developing a reputable consultation space by offering courses that enable us to gain additional knowledge about the history and methodology of symbol-heavy puzzles. Apart from making students more knowledgeable about ancient Hindu and alpha metric topics, students are taught how to decrypt ancient Greek, Roman, and Egyptian number systems.
Towards the end of this course, those who took it are expected to develop excellent problem-solving skills and effortlessly pick apart various Symbologies and Cryptarithms.
Mystical symbolism by "Master Mind Content"
Highlighting the use of mystical symbolism, this online course by Master Mind Content tackles the symbols that appear in our dreams and utilizes them as a tool that helps with our self-development. With the knowledge that such symbolism helps encourage us to face the challenges in life, this class teaches us how to use symbols to achieve our goals ultimately.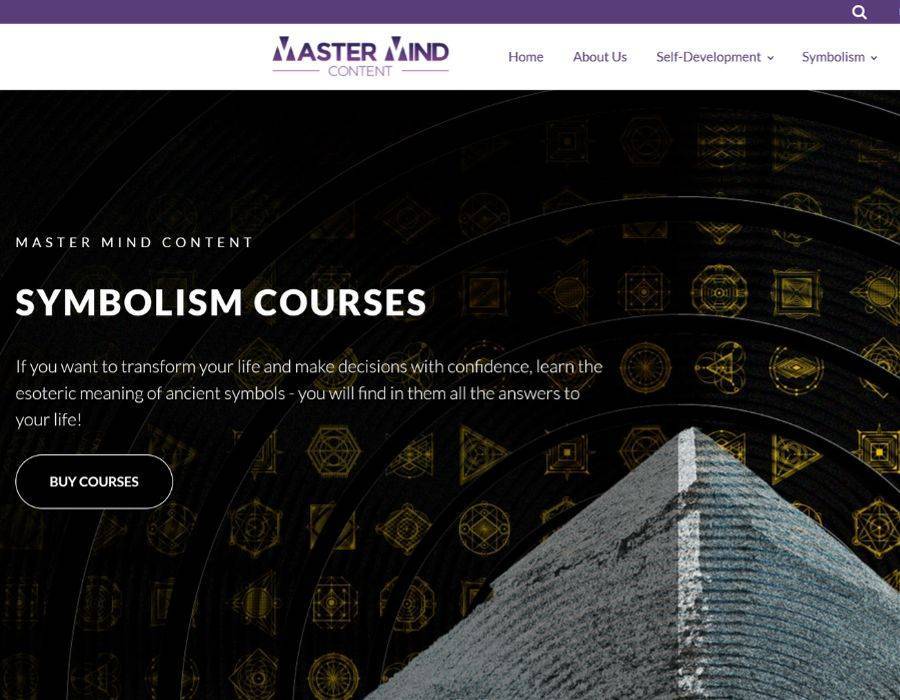 Along with distinguished guides and instructors, students will find out what symbols indicate and show how we can practically use them each time they are present.
https://mastermindcontent.co.uk/symbolism-courses/
Myth & modern astrology by "Astrology University"
This online course, created to expose students to a range of methods and ideas that deal with astrology, is aimed at helping students develop their analytical skills and inspire confidence and creativity in reading the stars and their symbols. Mentored by respected instructors, Astrology University guarantees to employ methods that will tickle your imagination and boost your astrological knowledge and education.
Providing an in-depth look at the work of some of the most revered astrologers, this online course that brushes the stars and their signs will encourage you to unlock your creativity and feel your deep connection with the cosmos.
https://www.astrologyuniversity.com/
Certified Angel Guide with Kyle Gray
Anchored by angel expert Kyle Gray, the Certified Angel Guide online course equips students with the knowledge to lead a more meaningful life. While it includes instructions on gracefully receiving and conveying messages from the angels, it also teaches us how to strengthen our spiritual connection. Whether you are searching for guidance, protection, or encouragement, this online course with nine easy-to-comprehend video lessons ensures that our guardian angels are with us at every moment.
Extremely helpful to those looking to experience the care of their guardian angels, this eye-opening class is sure to make a huge spiritual difference.
https://www.hayhouseu.com/certified-angel-guide-online-course-hhu
The Power of Energy Medicine by Donna Eden
Before we used stethoscopes, x-rays, and pills, healers and shamans used energy medicine to cure injuries and keep illnesses at bay. Known as the first healing practice on the planet, it relies on our body's ability to heal naturally, be healthy, and stay radiant.
Led by highly respected energy healer Donna Eden, this course will instruct students on the steps they can take each time they feel something is not right in their bodies. By teaching us how to release the energy that keeps us with feelings of despair, discomfort, and disappointment, learning the course allows us to stay spirited and energetic to go after the things we want most.
https://edenmethod.com/essentials-of-energy-medicine-special-offer-ad/