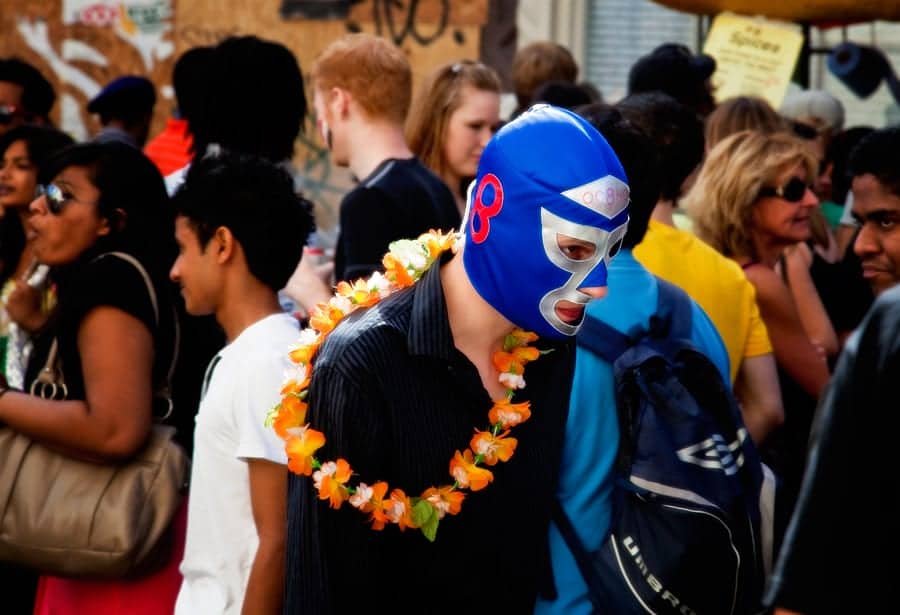 Tunnel vision – seeing only your own point of view
This one was taken at the Notting Hill Carnival 2010. I like the accidentally great lighting of this guy.
The causes of tunnel vision: can be caused by any type of damage to the optic nerve, to the retina of the eye, or to areas in the brain responsible for the processing of visual input. Loss of peripheral vision may be a symptom of some of the conditions that cause a generalized loss of vision.
Peripheral vision problems mean that you don't have a normal, wide-angle field of vision, even though your central vision may be fine. Moderate and severe cases of peripheral vision loss create the sensation of seeing through a narrow tube, a condition commonly referred to as "tunnel vision." Symptoms of peripheral vision loss also can include difficulty seeing in dim light and decreased ability to navigate while you are walking.