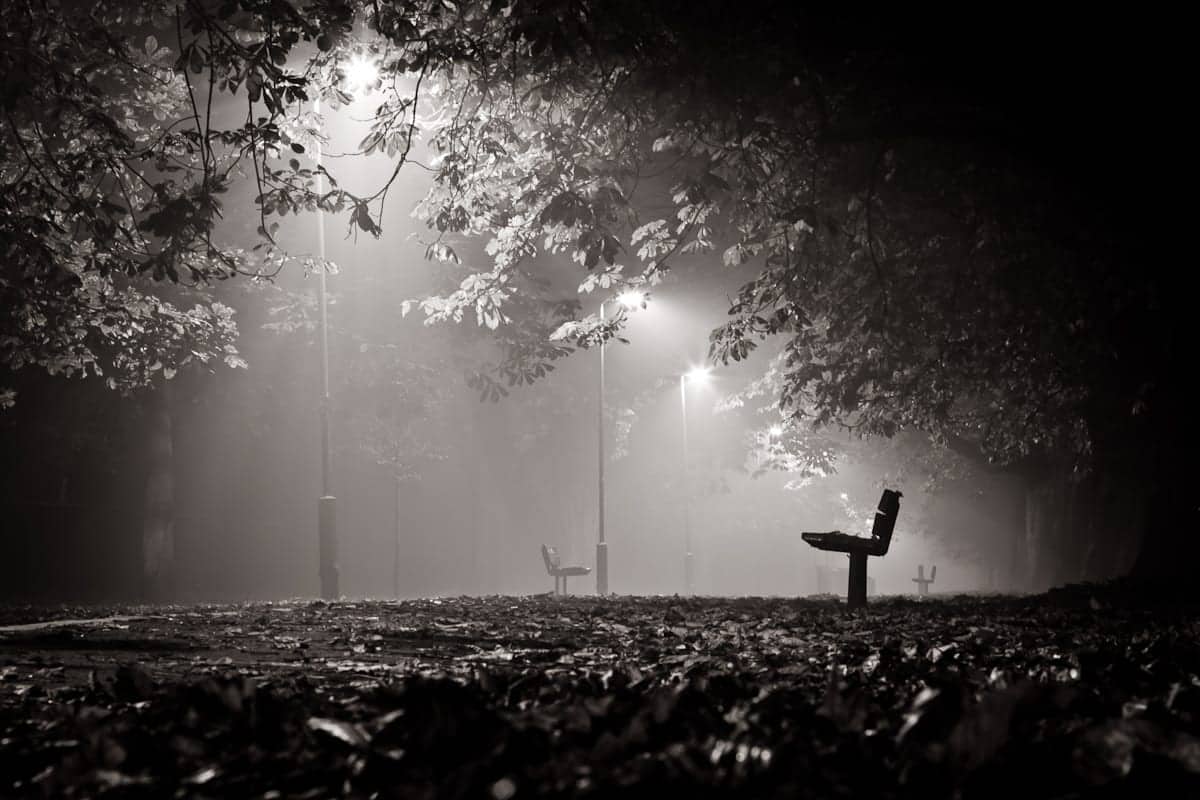 Softly the trees begin to sing their farewell song on a nice foggy London night.
This is London's Tooting Common. A great Park / Common. The main difference seems to be Parks close at night while Commons don't have fences or gates and are accessible 24/7.
Tooting Bec Common includes a number of formal avenues of trees — the first such avenue to be recorded was a line of oaks to commemorate a visit by Elizabeth I in 1600.