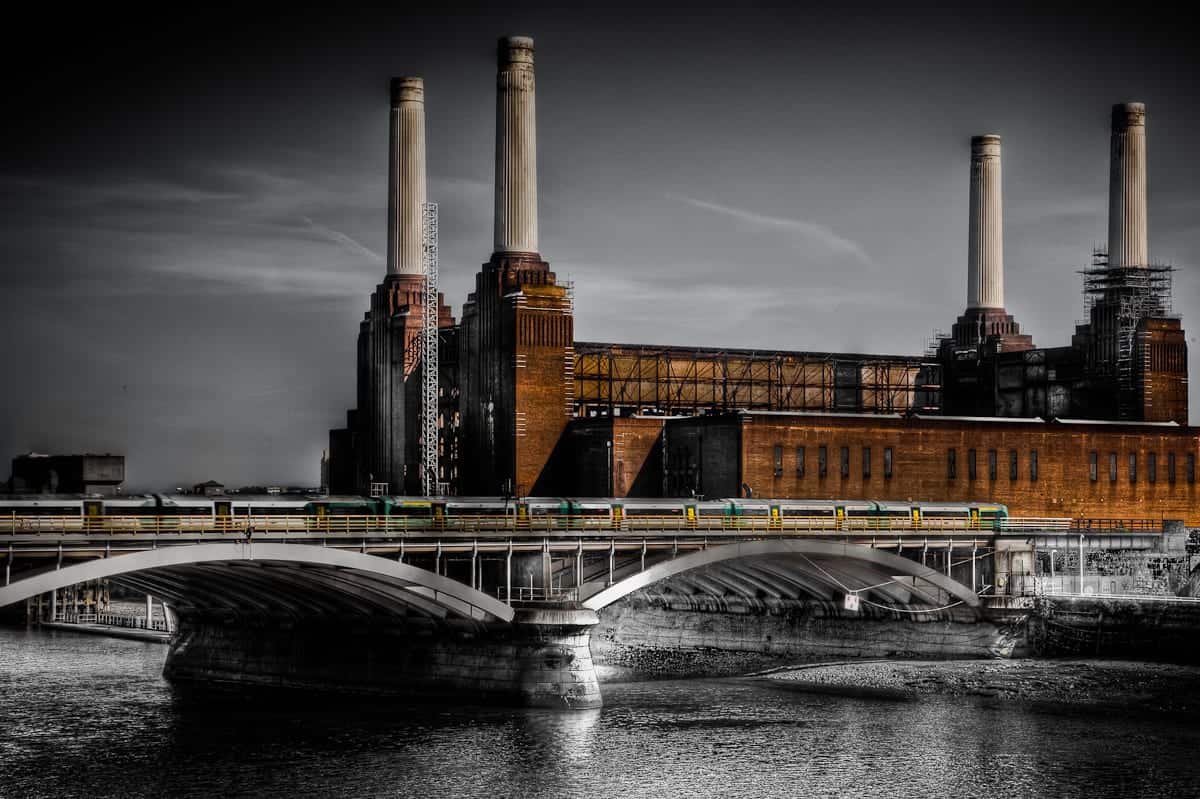 Since closure (1983) Battersea Power Station (near battersea park) has remained largely unused, with numerous failed development plans from successive site owners. The site is currently owned by Irish company Real Estate Opportunities, who purchased it for £400 million in November 2006.The station is the largest brick building in Europe and is notable for its original, lavish Art Deco interior fittings and decor. In 2004 the power station was on the World Monuments Fund's List of 100 Most Endangered Sites.
One of the main reasons for the power station's worldwide recognition is that it has appeared on the cover of Pink Floyd's 1977 album, Animals. The inflatable pig was tethered to one of the power station's southern chimneys, but broke loose from its moorings and, to the astonishment of pilots in approaching planes, rose into the flight path of Heathrow Airport. Police helicopters tracked its course, until it landed in Kent.
[twocol_one]
This is a video of the good men of Pink Floyd starting the inflatable pig:
[/twocol_one]
[twocol_one_last]
This is a photo the Battersea Power Station's control room in July 1933: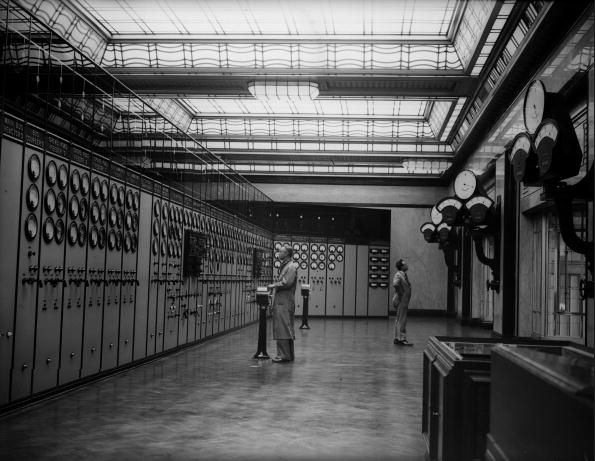 [/twocol_one_last]
I like this vision of the transformation the Battersea Power Plant too – check it out.