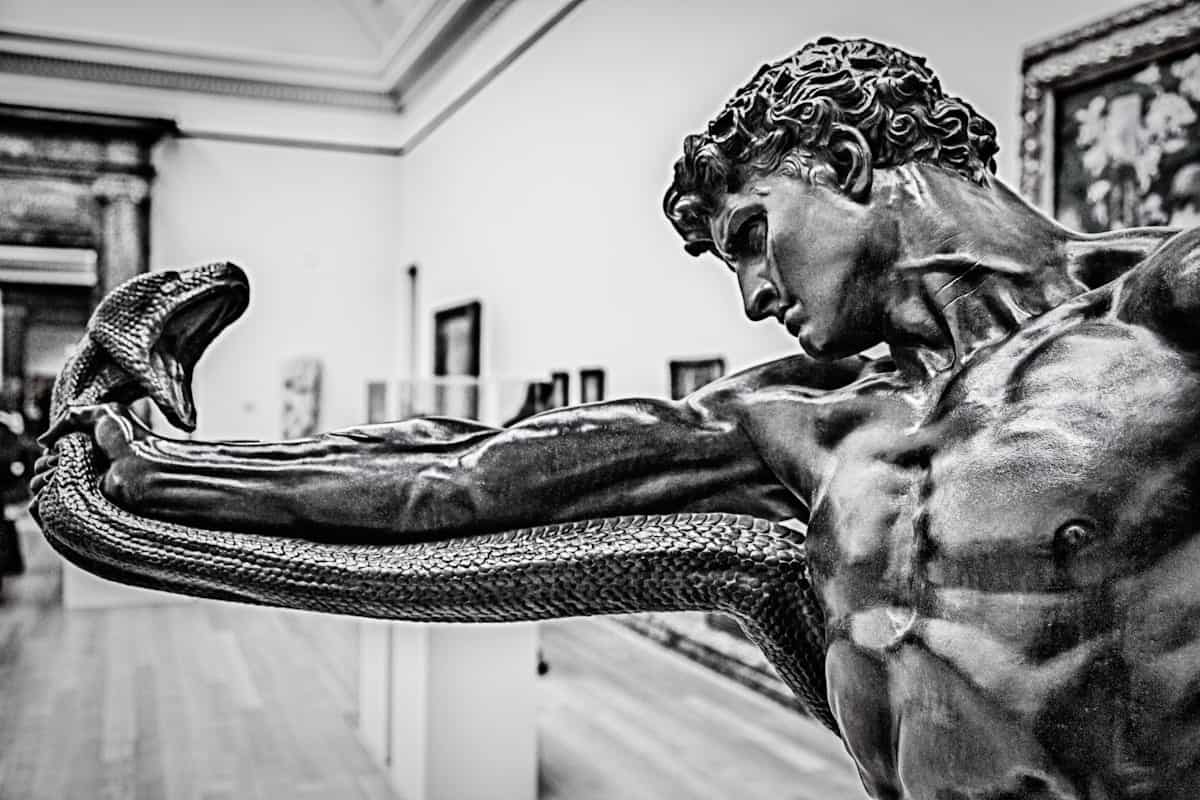 The story behind Hercules and the Hydra goes like this:
King Eurystheus told Hercules he had to go kill the Hydra. The Hydra was a huge snake with seven heads. Hercules thought, "Well, that sounds easy. I'll just go cut off its heads with my sword."
But when he was fighting the Hydra, he realized that whenever he cut off a
head, two more grew back out of the neck! By fighting the Hydra, Hercules was only making it stronger.
So Hercules thought of another plan.
Instead of cutting off the heads, he smashed them between two rocks. Then the heads did not grow back, and so Hercules was able to kill the Hydra.
A video explanation of Hercules and the Hydra
Picture was taken in a London Museum (which one I forgot)