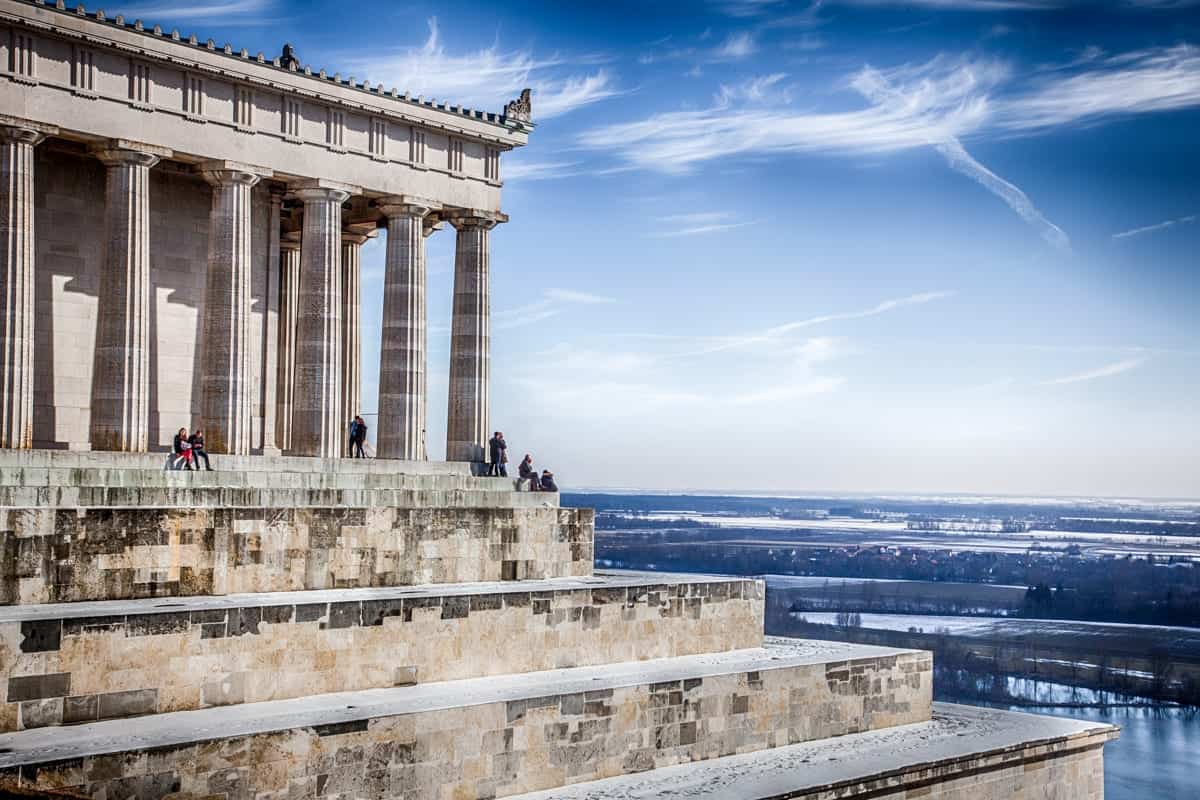 Walhalla Regensburg & the Nazis
The Nazis introduced the bust of Anton Bruckner in June 1937 – not surprisingly since Bruckner was perceived as a true Aryan composer.
The Walhalla is a hall of fame that honors laudable and distinguished people in German history – "politicians, sovereigns, scientists and artists of the German tongue"; thus the celebrities honored are drawn from Greater Germany, a wider area than today's Germany, and even as far away as Britain in the case of several Anglo-Saxons who are honored. The hall is a neo-classical building above the Danube River, east of Regensburg in Bavaria.
The Walhalla is named for the Valhalla of Norse Paganism. It was conceived in 1807 by Crown Prince Ludwig in order to support the gathering momentum for the unification of the many German states. Following his accession to the throne of Bavaria, construction took place between 1830 and 1842 under the supervision of the architect Leo von Klenze. The memorial displays some 65 plaques and 130 busts covering 2,000 years of history, beginning with Arminius, victor at the Battle of the Teutoburg Forest in 9 AD.